Spirit Week Recap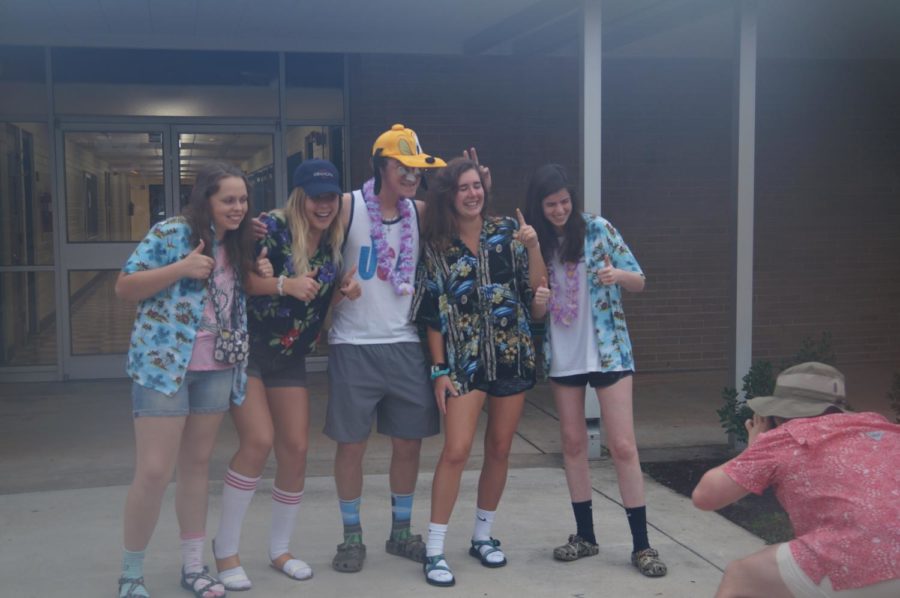 Virginia Wooten
October 12, 2017
Spirit Week is easily the most eventful and exciting week of the school year! Full of exciting days such as Tacky Tourist Day or Senior Citizen Day, students get a chance to go all out with their outfits and accessories. This year we had a short week so we were allotted four themed days; Pajama Day, Jersey Day, Tacky Tourist Day, and Spirit Day! Students young and old were able to dress in their humorous and attention grabbing gear to celebrate the Homecoming Game! Make sure to come to the football game Friday at 7:00 to support your RMA Eagles against St. David's School! Here are the best looks of Spirit Week:
Tuesday: Pajama Day
A favorite of many, Pajama Day was Tuesday! Students wore their favorite robes, slippers, and onesies to stay cozy at school all day long.
Here the Pre-K is looking comfortable in class while the 8th Graders pose for a picture in their favorite sleeping attire.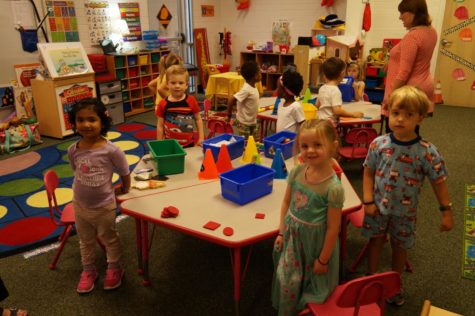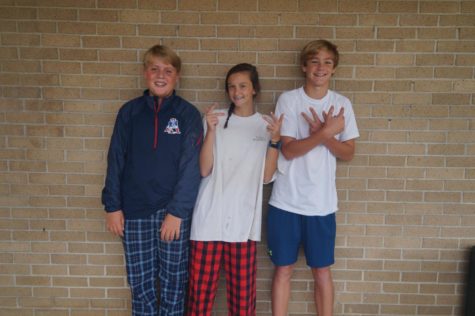 Junior Georgia Morris looks super cool and casual in her dragon onesie.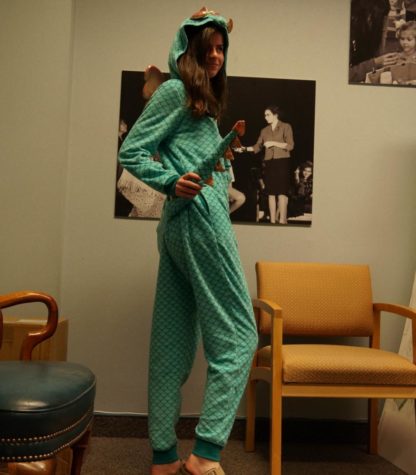 Wednesday:  Jersey Day
Most students did not come to class this day because of the parent/teacher conferences, the PSAT, or Senior Pictures. Even though people did not dress up during school hours, girls made sure to get geared up for the Powderpuff Football Game that evening! The Junior-Senior team beat the Freshman- Sophomore team in an 8-0 win!
Juniors Haven Ross and Isabel Smith show us their game faces.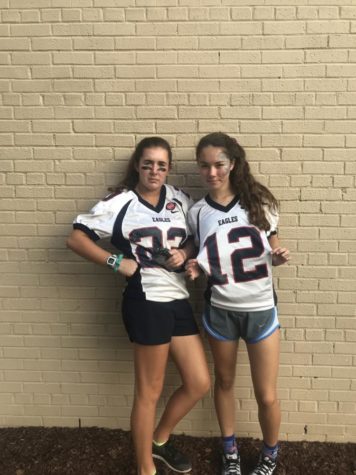 Juniors Barrett Eidson and Virginia Wooten display their face paint that their team wore to play.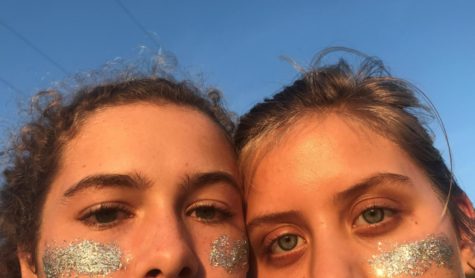 Let's go Lady Eagles!
Thursday: Tacky Tourist Day
Cameras, socks with sandals, and LOTS of Hawaiian shirts- this is Tacky Tourist Day in a nutshell! Students came head to toe in their favorite tacky tourist gear making everyone have a good laugh. Senior Holly Brantley poses alongside Juniors Tanner Jernigan, Haven Ross, Will Stewart, Georgia Morris, and Virginia Wooten give their best faces for a tourist shot!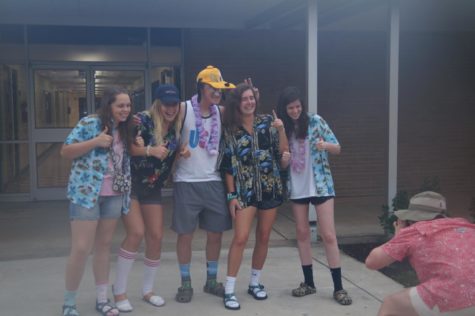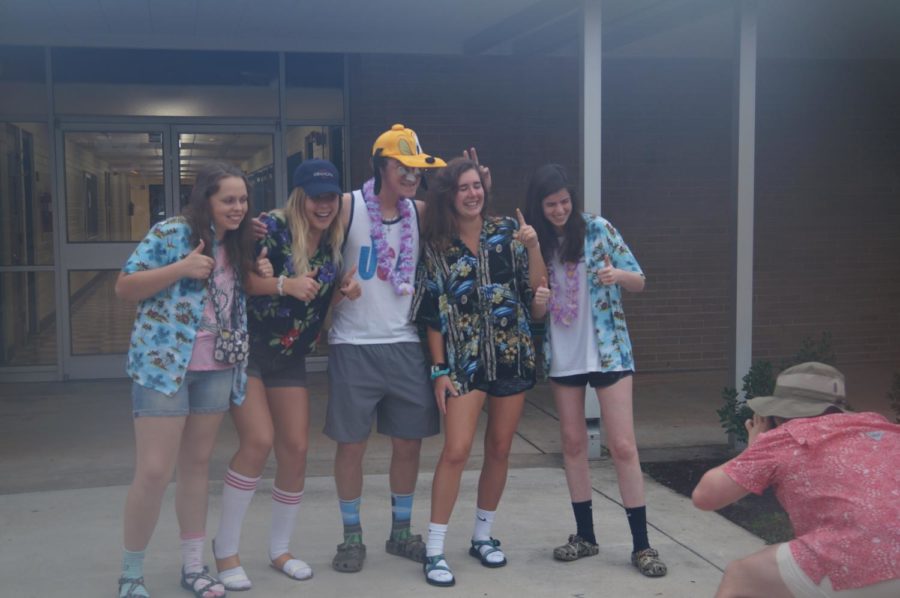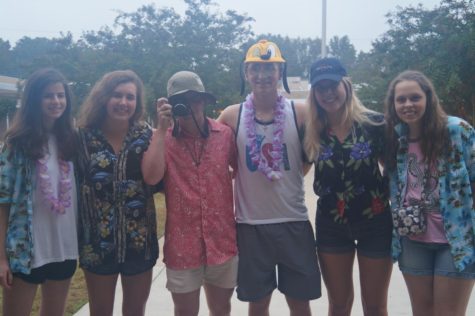 Friday: Spirit Day
For Spirit Day students have the option to dress in their most festive Rocky Mount Academy attire or on par with the Homecoming theme- Western! Students arrived in everything from their Homecoming shirts to RMA merchandise. It is easy to say everyone is proud to be an Eagle here!