Voyaging with Virginia: Horror Towns in America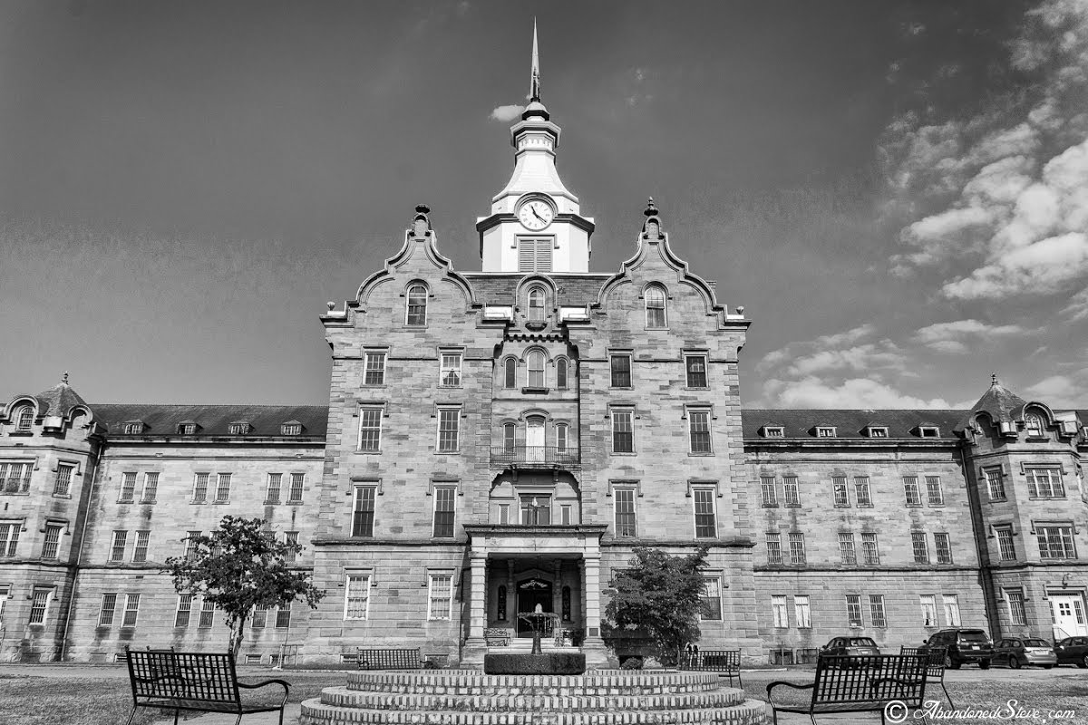 Virginia Wooten
October 6, 2017
Welcome to October- pumpkin everything, chilly weather, lots of candy, and tons of scary movies! Any avid horror movie watcher can tell you some of the most popular fictional towns such as Woodsboro, CA where the Scream series is based, Crystal Lake from Friday the 13th,  or Springwood, OH from A Nightmare On Elm Street. These classic films' fictional locations is a factor of their popularity and made the stories spookier due to the realistic setting. In today's world, there are places that are known as "real life" horror towns where spooky and unsettling events have taken place, giving goosebumps and chills to those who visit.
Boston, MA
From the Town Commons to the docks, Boston is filled stories as old as our country itself. One of the most popular stories is about the first hanging of a Salem witch. One would think that the first witch trial hanging would occur in Salem, but it actually happened in the gallows tree on the town commons in the heart of the city. She was a healer accused of witchcraft. A man claimed that he saw a child run from her arms and evaporate into air. Another popular spot is the Granary Burying Ground, which contains people like Samuel Adams, John Hancock, and Paul Revere. There is a mass grave for children and victims of the Boston Massacre. Over the course of its history, the tombs have been rearranged for landscaping which people claim have "unleashed" spirits that lay there. Go and take some pictures! People have photographed strange beams of light and shadows when the graveyard is empty. This port city contains a history filled with people of importance, and if you go to the right places, you might still be able to see them.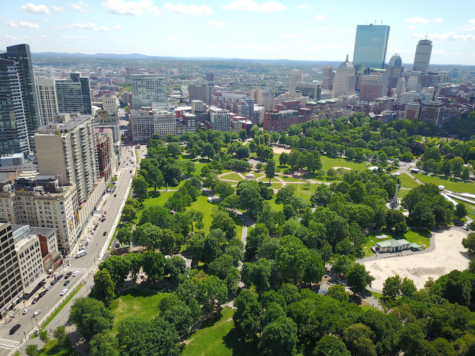 Charleston, SC
There is more to this city than the colorful houses of rainbow row and the eclectic southern food! Charleston is filled with history of the Civil War and pirates of the South. The Old Exchange building is significant in history for its role as a jail in the American Revolution and housing criminals such as Blackbeard. Now it is famous for its strange events and paranormal activity in this building. Visitors claim the building has "cold spots" where the temperature drops to a bone chilling degree, and orbs of light in the darkest of its corners. In the Unitarian Church Graveyard, the subject of Edgar Allen Poe's most famous work is buried here. Her name is Annabel Lee, and her father despised the relationship between the two. The two lovers would meet at this cemetery so her father wouldn't catch them. She eventually died of yellow fever and was buried here, but her father dug up all the graves around her so that Poe could never see her tomb. People claim her ghost walks this graveyard, searching for her lost love. We also can't forget about Charleston's most popular tourist attraction, the White Point Garden. This beautiful spot in the city has a rather dark past. The hanging of fifty pirates occurred here, and their spirits roam this garden searching for their executioners. Charleston is filled to the brim with sights to see and stories to hear about its ghostly encounters,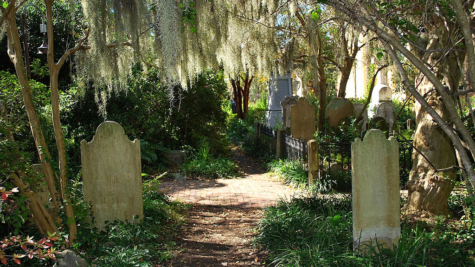 New Orleans, LA
This lively city has had some undead sightings in houses, hospitals, and graveyards galore. A well known spot for the paranormal is the New Orleans Pharmacy Museum, where America's first licensed pharmacist practiced. The house is filled with antique medical instruments that he used to perform exploratory surgeries. Employees say the man haunts the third floor and claim to hear the groans of his patients that died during surgery. New Orleans is famous for its extravagant houses and unique architecture. The well known house named the Lalaurie Mansion suffered a fire in 1834, which led to the finding of slaves held captive in the house. Today's owners claim to see body imprints on beds, strange noises, and faucets turning on. The French Quarter is one of the most recognizable parts of the city, which is also one of the oldest. This part of the city has been rumored to be a hub for ghost sightings in hotels, so go take a bite of a low country boil and search for the paranormal!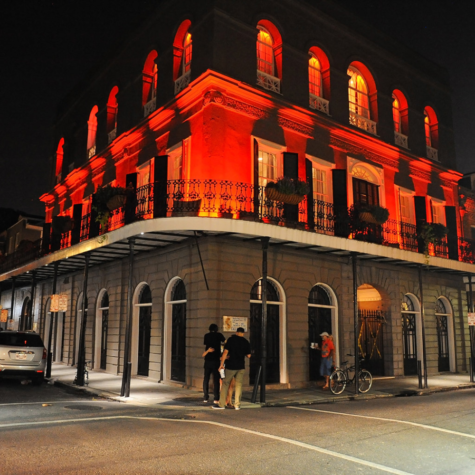 Alton, IL
Obviously not a major city like the previously discussed, but it seems to be one of the creepiest of them all. This small town in Illinois is known for its otherworldly encounters. A popular haunting in this town occurs in the McPike Mansion, which has been researched by a multitude of paranormal investigators and featured on television shows. It was built in 1869 by a renowned architect and has not been occupied since 1950. It was originally a regal attraction but eventually became a center of attraction for its hauntings. Some claim it is haunted by Native Americans or people who stopped on the Underground Railroad here. Others believe the servants and death of a woman in a bathtub haunt, or the McPike owners roam the halls. Other spooky places in the town include the Confederate Prison, which is the Old Alton Prison,   where 1,400 soldiers died due to the smallpox epidemic. There is also a local school with a tragic history. A young girl was murdered that attended and the case remains unsolved to this day. It is easy to say that this little town contains a history like no other, with uncomparable spooky sights.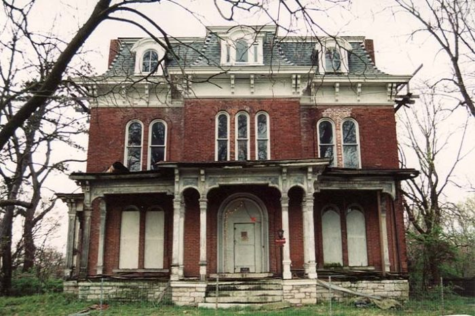 Weston, WV (Trans-Allegheny Lunatic Asylum)
In the depths of West Virginia lies this small town filled with a rather "insane" history. Weston, West Virginia is home to a popular paranormal facility called the Trans-Allegheny Lunatic Asylum. This mental asylum housed thousands who were medically classified as insane. This asylum opened in 1864, and hundreds died in there before its closing over a hundred years later in 1994. There have been countless sightings in and around the facility of the ghosts that died there and of Confederate soldiers who turned the grounds into a military post during the Civil War. Multiple ghost hunters and curious visitors claim to hear the victims in the walls, along with footsteps and opening doors. Not far outside of town are the train tracks where people have spotted the spirits of men walking along the railroad. There was a horrific train accident where two men lost their lives. In this mountain town it is easy to say the people living in it may not be the only inhabitants.