Banjo and Blues: Hundreds Gather to Celebrate Bluegrass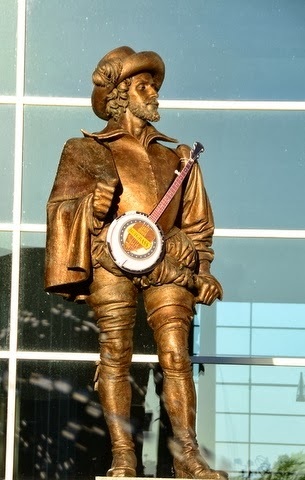 Virginia Wooten
September 29, 2017
Live music, good food, and great people! This is always a great way to spend your weekend! Whether it be country, rap, indie, or rock—live music is always fun and entertaining for people of all ages. A less popular type of music is Bluegrass, which is just as entertaining live as any other genre. Between the wide range of instruments and eclectic songwriting, live bluegrass is nonetheless an outing for people of all ages! This weekend in Raleigh, North Carolina's biggest festival–and the world's largest– bluegrass festival is being hosted downtown on Fayetteville Street. This weeklong festival is called the World of Bluegrass, filled with a Business Conference, Bluegrass Ramble, Awards Show, and known as the Wide Open Bluegrass Festival. The Wide Open Bluegrass Festival is the main event of the festival, being the name of the weekend portion of events.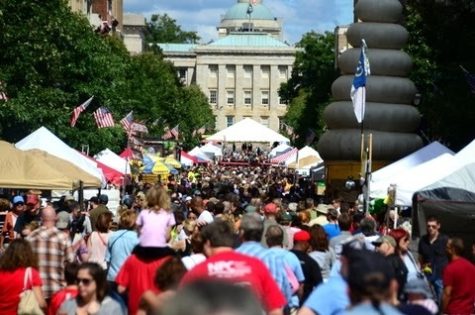 http://www.wideopenbluegrass.com/album/wide-open-bluegrass-38
This weekend, downtown Raleigh is filled with over 100 bands on 7 stages with talent ranging from local singers and bands, to artists from across the pond. One of the stages is also for kid artists only, allowing an upcoming generation to shine! The other 6 stages have performers for the majority of the days, starting as early as noon and ending close to midnight. A BBQ Whole Hog Championship is also happening during this festival which I don't think any Southerner or food lover would want to miss!
Last year the Wide Open Bluegrass Festival hosted more than 200,000 guests for the music and food! It is not unusual for Raleigh to host such an eclectic and artistic event. Earlier this month, the city's annual indie music festival, Hopscotch, had artists from near and far coming together to listen to music and explore sounds familiar and new. Raleigh has a reputation of gathering people whether that be for food, family, music, or art. The Wide Open Bluegrass Festival is looking to bring in a large number of music lovers from across the world to celebrate the unique genre, friends, food, and culture!