What happens when a hunter has become so good at what he does that he begins to want more?  Many hunters have come to the realization that just sitting in a stand with a firearm feels more like target practice and doesn't do them justice anymore. Here are a few ways you can make hunting more challenging and more entertaining this year. 
Do Some Scouting
Having an understanding of where the game is and when proves extremely helpful in the long run. Have you ever considered doing some scouting ahead of next season? Scouting provides a wealth of knowledge for hunters targeting certain animals or just the average Joe trying to find some game. Scouting can show where animals eat, sleep, and drink, as well as their travel routines. This especially becomes very advantageous for spot and stalk  hunters (hunters who actively move and look for certain animals to then follow), or on hunts where you don't have time to find the animals.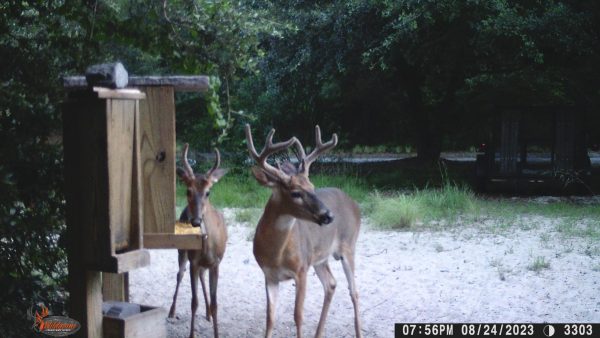 Scouting can be accomplished in many different ways. From trail cams and e-scouting (using online maps and tools to scout) to walking miles on foot, scouting can differ in challenge and time. For all scouting, focus on "high traffic areas" such as game trails, watering holes, or potential food sources. 
Try Opportunistic Hunting 
Opportunistic hunting–meaning being open to hunting more than one species at a time–is most easily accomplished at times of the year when more than one season is open. This allows hunters to go more "primal" and actively search for any legal game that complies with the timing of seasons. For example, hog, coyote, squirrel, rabbit, deer, and trapping season are all roughly at the same time, so although you might be hoping to shoot a deer on a particular trip, you're also free to kill a hog if one crosses your path. This style of hunting is not recommended for those hunters who want to harvest the biggest or most appealing game, but it does put food on the table and ensure you don't go home empty-handed. Hunters must focus on being extremely cautious while on an opportunistic hunt in order to find and stalk all animals… not just one species.
Change Up Your Gear
One of the biggest challenges hunters face is getting close enough to game to take a shot… this is why more complex camo patterns and rifles that shoot farther and faster are becoming more popular. To get one of the hardest challenges while hunting, consider changing up your gear this season. Wearing camo isn't necessary for a hunter who has mastered the craft. Take Fred Bear (a traditional big-game hunter who hunted grizzlies, black bears, caribou, and elk out West and in Alaska) for example: he hunted with a traditional wood bow and mainly wore flannels with normal work pants and boots. One major benefit of wearing "normal" clothes while hunting is price… not everyone can afford hundreds of dollars in Sitka gear. 
Another way to change up your gear is to consider older styles of weapons such as bows or muzzleloaders. Hunters who hunt with archery and muzzleloader equipment must get very close to game animals in order to get an ethical kill. Another benefit of older styles of weapons is longer seasons. Most states in the US hold special early seasons for hunters using these kinds of equipment that oftentimes lead to over a month's worth of extra hunting. For instance, archery season for whitetail deer has already started in North Carolina, giving hunters almost two additional months of hunting. 
Go on an overnight hunt. 
Finally, overnight hunts can be some of the best fun you'll ever have as a hunter. Whether it's at a hunting camp with a bunch of buddies around a fire or miles into the backcountry, overnight hunts add so much more to the hunting experience. Events like these provide chances for friends and family to leave the real world for extended periods of time. Overnight hunts can also bring serious challenges to those that go miles into the backcountry. Extra gear, shelter, and food all add more weight for those daring hunters who may leave for weeks to go live and hunt in the backcountry. Whether done on foot or with the use of planes and trucks, overnight hunting in the backcountry is no walk in the park and should be thoroughly considered before being attempted. 
No matter which way you choose, I would highly recommend changing it up this year using one of the strategies mentioned above to bring a new life and light to your hunting journeys.