Senior Spotlight: Sarah David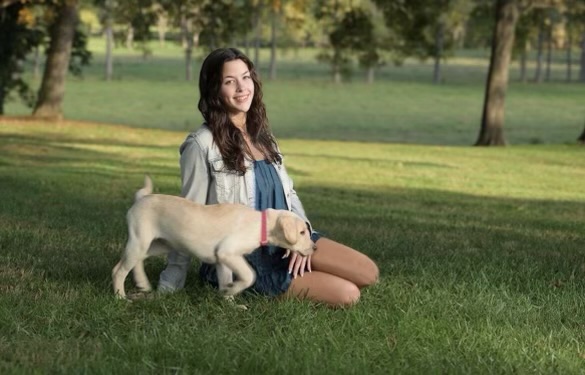 One of our final Senior Spotlights is on Sarah David, who has been a light at RMA for the last 10 years. Sarah is a great addition to our RMA family, always fun to be around and joke with. I've had the pleasure of playing basketball with Sarah for the last few years in both Middle and Upper School, and she was always an amazing teammate and willing to be a friend to anyone who needed it. Those who know her well describe Sarah's personality as outgoing and bubbly, and she describes herself similarly as "cheerful and talkative" and also as "opinionated." 
Sarah has been active in many different school clubs like Key Club, Fellowship of Christian Athletes, Stronger Together (which helps the RMA Exceptional Children's Program), the Kindness Club, and the Anatomy Club. Her participation in these clubs is even more impressive when you account for the rigor of her classes this year, which include AP Biology, Calculus Honors, English 12 Honors, and AP Environmental Science. Sarah's electives include music and ceramics, which both allow her to exhibit her creative side. Throughout her time at RMA, Sarah has received many academic awards, including spots on the A Honor Roll in grades 10 and 11, Academic Excellence in Biology I, Excellence in Sculpting, Academic Distinction in Spanish II, and the Junior Class Service Award for her many hours spent working on perfecting our 2022 prom decorations. In her little free time, Sarah enjoys hanging out with friends and family or at the gym. She also works for her family's business (Wheeler & Woodlief) in the summer months and during school breaks.
Sarah applied to Meredith College, LSU (she is from New Orleans!), ECU, NC State, and UNCW. She will be attending Meredith College in the fall majoring in interior design. We wish her the best of luck in this next chapter of her life and can't wait to see how much she will grow!
Get to know Sarah!
Favorite movie?
The Fast and Furious (all of them)
Who is your role model?
My grandma
What is something nobody knows about you?
I took karate while living in Louisiana.
Describe your dream vacation
I would want to be in Italy for a few months with my mom and my best friend with no work.
If you were trapped on a deserted island, what three things would you bring?
My best friend, food, and my dog
What will you miss most about RMA?
Dr. Wells' class
What is your funniest story at RMA?
When the thermometer blew up in Dr. Wells' class and stunk the whole hallway up
What class would you take again, and why?
Ceramics, because the minute I joined that class, I loved it and it became a stress reliever
What is one piece of advice you'd give to an incoming freshman?
Don't bring middle school into high school.