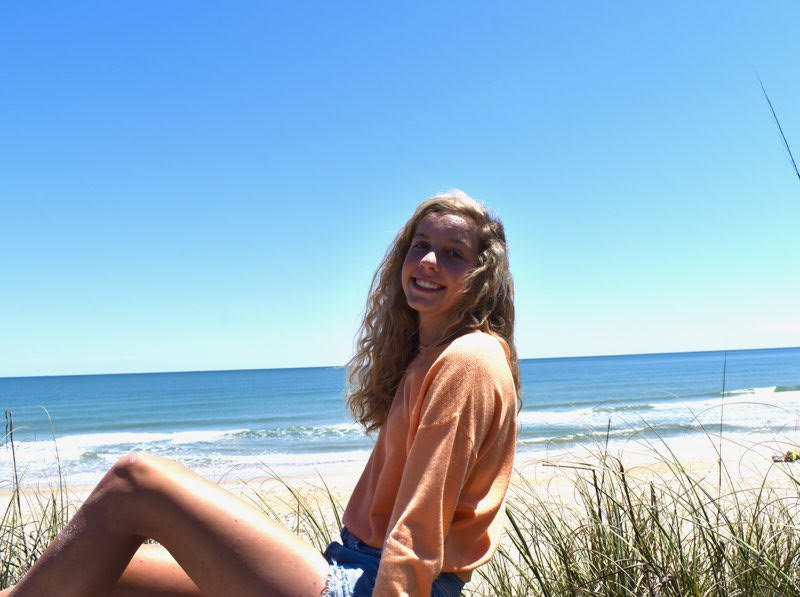 Position
: I am the Treasurer, and I keep up with the Media Office profits and expenses throughout the year.
What are you most looking forward to this year?

I am looking forward to being with my classmates again and getting to know my new teachers.
What is your favorite part about Media Office?

Helping to share messages with the Rocky Mount Academy community about events going on at school.
How many years have you been at RMA?
7 years.
Get to know Mary Hanna:


Who is your role model? Sadie Robertson.




If you could live anywhere in the world, where would you live and why? I would live at the beach because it's peaceful and stress-free.




If you had to watch one movie for the rest of your life, what would it be? Mamma Mia!




Where do you see yourself in 10 years? I see myself as the princess of Genovia.




Favorite class at RMA? English.




What is your favorite quote? "We're almost there and nowhere near it. All that matters is that we're going!" -Lorelai Gilmore.




What is something most people don't know about you? My right foot is half a size bigger than my left.




If you could grow up in any decade, which would it be? The 50s.




If you could have any job in the world, what would it be? A teacher or something to do with kids.




If you were stranded on an island, what three things would you bring? A magnifying glass, water, and an escape raft.


Mary Hanna Bryant, Treasurer
Sep 15, 2020

Learning from Home

(Story)

Sep 08, 2020

New Students at RMA: Lower School

(Story)