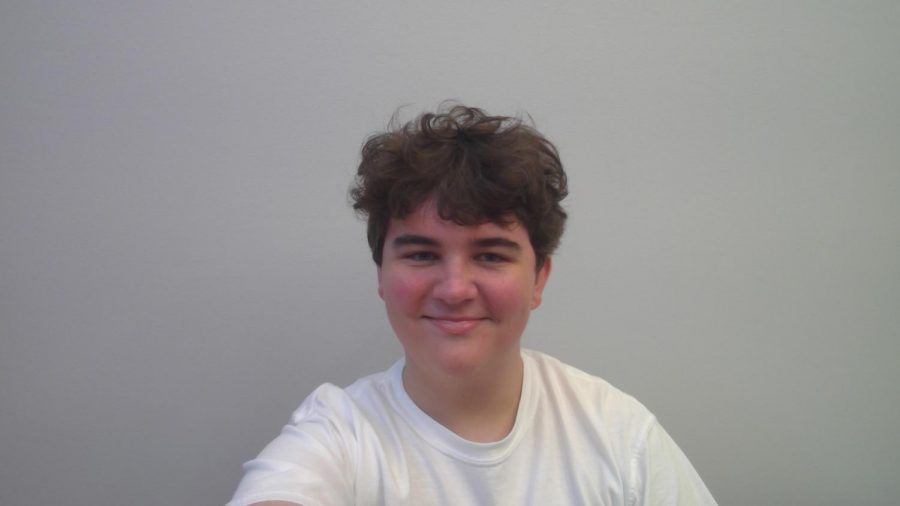 Position
: I am the Media Office Secretary. Basically, I correspond with various teachers and students who are in contact with the Media Office.
What are you most looking forward to this year?

Senior trip (if we get one).
What is your favorite part about Media Office?

Being able to write about what interests you.
How many years have you been at RMA?
11.
Get to know Hunter:


Who is your role model? Danny DeVito.




If you could live anywhere in the world, where would you live and why? New York, because I love the energy of the city.




If you had to watch one movie for the rest of your life, what would it be? Lost in Translation.




Where do you see yourself in 10 years? Hopefully working for a production company helping create movies and media content.




Favorite class at RMA? Mrs. Locke's second grade English class.




What is your favorite quote? "We tell ourselves stories in order to live." - Joan Didion.




What is something most people don't know about you? My first concert was The Wiggles.




If you could grow up in any decade, which would it be? The 60s.




If you could have any job in the world, what would it be? Director.




If you were stranded on an island, what three things would you bring? Helicopter, helicopter fuel, back up helicopter.


Hunter Nealey, Secretary
Sep 15, 2020

Senior Spotlight: James Whitehurst

(Story)

Sep 08, 2020

Meet the Media Office

(Story)