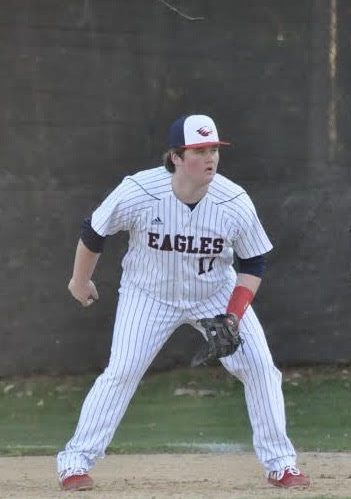 Position
: I am the Co-Editor. My job is to assist the Print Editor with the editing process for the articles each week.
What are you most looking forward to this year?

I am looking forward to spending time with my classmates this year and making new friends.
What is your favorite part about Media Office?

My favorite part about Media Office is getting to share the news about Rocky Mount Academy with my fellow students.
How many years have you been at RMA?
I am entering my 13th year at RMA and have been here since Pre-K.
Get to know Cooper:


Who is your role model? Elon Musk.




If you could live anywhere in the world, where would you live and why? Atlanta, because I love the city and the people there.




If you had to watch one movie for the rest of your life, what would it be? Happy Gilmore.




Where do you see yourself in 10 years? I see myself working for an engineering firm.




Favorite class at RMA? Geometry.




What is your favorite quote? "You miss 100% of the shots you don't take. -Wayne Gretzky" -Michael Scott.




What is something most people don't know about you? I have been to 19 different countries, including the smallest country (Vatican City) and the largest country (Russia).




If you could grow up in any decade, which would it be? The 90s.




If you could have any job in the world, what would it be? A stuntman for Kevin James.




If you were stranded on an island, what three things would you bring? A bucket of baseballs, a bat, and a tee.


Cooper Ams, Co-Editor
Sep 15, 2020
Sep 08, 2020

Pros and Cons of Returning to School

(Story)