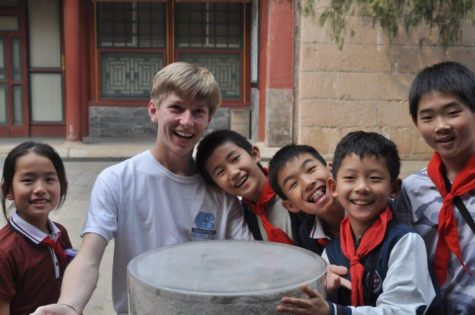 Position:
I am an intern this year, so I will write at least one article each trimester and help with projects throughout the year.
What are you most looking forward to this year?
I am most looking forward to making new friends and having a great year.
What is your favorite part about Media Office?
My favorite part of media is the people. They are all so welcoming and kind.
How many years have you been at RMA?
I've been going to RMA since kindergarten, but I did not go in third grade as I lived in Colorado. All together I have attended a total of nine years.
Get to know Jack: 


Who is your role model? My Dad because he can talk to anybody.




If you could live anywhere in the world, where would you live and why? Wilmington, NC because I love the beach.




If you had to watch one movie for the rest of your life, what would it be? Shawshank Redemption




Where do you see yourself in 10 years? Anywhere but a desk.




Favorite class at RMA? Geometry




What is your favorite quote? Get busy living, or get busy dying.




What is something most people don't know about you? That I have a twin sister




If you could grow up in any decade, what would it be? 00's




If you could have any job in the world, what would it be? What Bear Grylls does.




If you were stranded on an island, what three things would you bring? Satellite Phone, lots of water, and another person


Jack Pittman, Intern
May 06, 2019
Apr 30, 2019

Tiger Woods Wins The Masters

(Story)

Apr 15, 2019

NCAA Tournament Recap

(Story)

Apr 09, 2019
Mar 19, 2019
Mar 11, 2019

Which Media Office Member Should You Prompose To?

(Story)

Mar 04, 2019

Senior Spotlight: Woodall Rose

(Story)

Jan 14, 2019

College Football Playoffs

(Story)

Nov 13, 2018

Rocky Mount's Event Center

(Story)