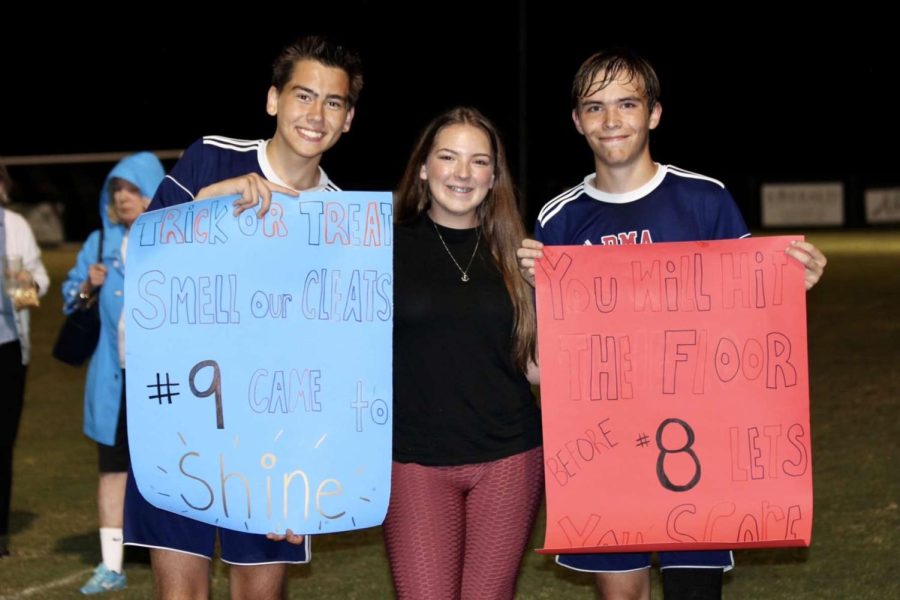 This week's senior spotlight focuses on Alexa Hooten. As a member of the class of 2022 since 10th grade, she has surely impacted not only the senior class, but RMA as a whole.  Alexa uses the words caring, reliable, and honest when asked to describe herself. Having sat next to Alexa in many classes and having worked with her in the Summer Enrichment Program this past summer, I can assure you that the words are an accurate depiction of Alexa, but the list does not stop there. Alexa is also confident, dependable, encouraging, trustworthy, and determined. In fact, Alyssa, Alexa's twin sister, said, "Alexa is probably the most reliable person I know. I can always count on her when I need her and trust her with everything. She may annoy me and I may be mean to her a lot. I truly love her and am very thankful to be not only her sister but also her twin."
After getting to know Alexa, there are many things that I admire about her. First, her opinion and advice. Next, she is not afraid to stand up for what she believes, and she stays true to herself, no matter the consequences. Lastly, Alexa is always willing to lend a helping hand. Friend and classmate, Gray Sutton, said, "Alexa is a great friend who is willing to do anything for you and is always willing to help. She is a friendly person especially when you get to know her and is always committed to your friendship."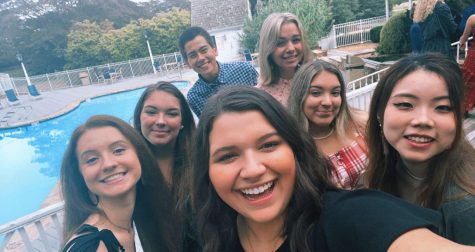 Throughout high school, Alexa has challenged herself in the classroom . This year, her class schedule consists of Music, Honors Calculus, Honors English, AP Psychology, AP Biology, and Drama. So far, Alexa's favorite classes are Psychology and Calculus because she says that her classmates keep her entertained. During her time at RMA, Alexa's perseverance in the classroom has been recognized and is evident in her receipt of several academic awards including Highest Average in Advanced English 10, Academic Excellence in Honors US History (11), and Academic Excellence in Algebra II (10). Alexa's dedication is not only seen inside the classroom but is also seen in the Rocky Mount Academy clubs in which she participates: Key Club and Beta Club. 
Along with maintaining her grades and being active in Rocky Mount Academy clubs,  Alexa participates in the school plays; however, most importantly she is known as a key member of the RMA Cheerleading Team.  It is hard to overlook her when she is cheering because she is always the cheerleader on the sidelines at the football and basketball games yelling the loudest and smiling the biggest. This year, Alexa was awarded the title of cheer captain because her dedication and love for cheerleading did not go unnoticed by her coaches. Cheerleading coach, Ms. Kelsey Holloman said, "Alexa's passion for cheer is what makes her a great leader on my team. She is always on top of things, encouraging the girls, and willing to help them out in any way. She truly wants nothing but the best for her teammates and will be missed dearly by all when she goes off to college." 
As for future plans, Alexa has applied to numerous colleges: High Point University, Meredith College, Appalachian State, NC State, and UNCW where she plans to major in criminal justice. It is evident that Alexa's honesty, caring disposition, and uplifting personality will be missed not only by her classmates, but also by Rocky Mount Academy. Alexa possesses many valuable qualities that will ensure success in the future and help her conquer whatever life throws her way.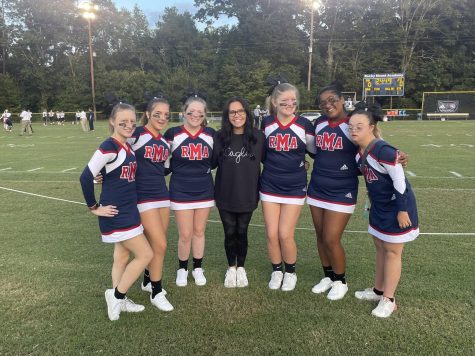 Get to know Alexa!
What is your favorite movie? – Fast and Furious 
Favorite quote?- "Let me tell you this, the older you do get the more rules they're gonna try to get you to follow. You just gotta keep livin' man, L-I-V-I-N." – Wooderson
What advice do you leave to those at RMA?– Honestly, some days are always going to be harder than others, but you will get through it and don't be afraid to ask for help.
What is your favorite memory at RMA?- Prom 2021
What is something nobody knows about you?- I did show choir for 3 years and I love dancing
Who is your role model? – My dad