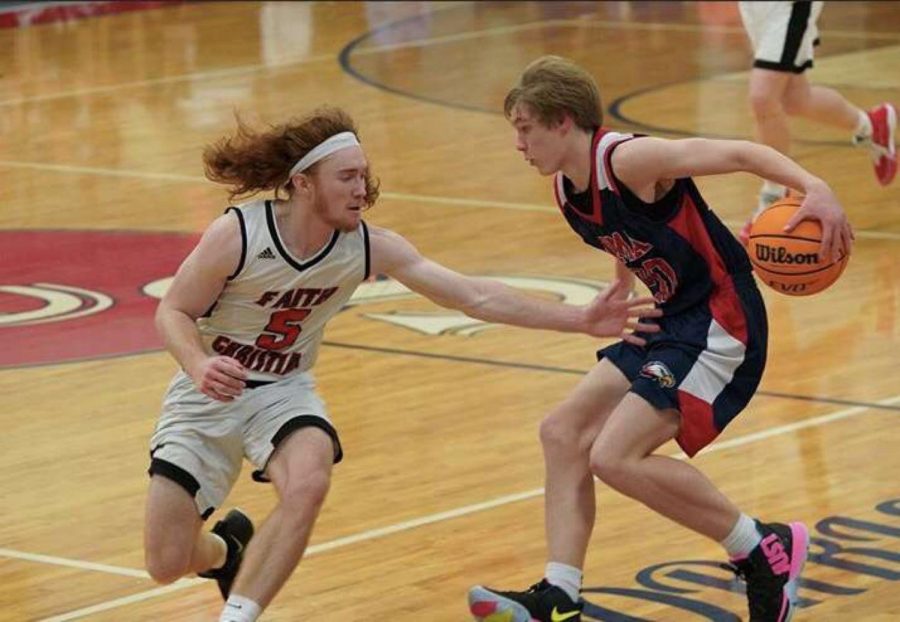 This week's Senior Spotlight is on the one and only Marshall Dunn. Marshall has been a familiar face around RMA for the past 14 years, as he has been a part of the Rocky Mount Academy family since Pre-K. When asked to describe himself, Marshall used the following words: "Hard-working, athletic, and charismatic." While these are all perfect words to describe him, there are many other words that can be used, such as funny, reliable, and determined. I have known Marshall since I first came here in Pre-K and I can easily say that he is one of the most dependable people I have ever met. No matter what problem I may have, he is always there to offer a word of advice, and usually, a joke to lighten the mood. I can speak for all of us when I say that we are excited to see all the amazing places Marshall will go in life.
During his time at RMA, Marshall has consistently challenged himself in the classroom, taking an array of challenging courses. Leading up to senior year, he pushed himself by taking difficult classes, such as AP Biology. This year, Marshall's schedule includes Ceramics, Honors Calculus, English 12 Advanced, AP Psychology, AP Economics, and Sports Management. Marshall has received multiple awards during his time at RMA recognizing him for his outstanding performance in the classroom, including the Most Improved award in French and recognition for Academic Excellence in Biology.
Outside of the classroom, Marshall can be found engaging in multiple extracurricular events, such as playing basketball, which he is very passionate about. Marshall has played basketball here at RMA since middle school, making the varsity team in his sophomore year. Former teammate and longtime friend of Marshall, Christian Sawyer, spoke to Marshall's excellence on the court, saying, "Marshall and I have known each other for a long time, and he's always been a good friend. While he's a quiet natured person, he's an animal on the basketball court." Marshall also likes to spend time at the gym, as he enjoys lifting weights. Over the summer, I joined Marshall for one of his workouts. I could immediately tell how seriously he took this activity, as he is trying to get stronger while also maintaining proper form to prevent injury. Marshall also engages in multiple clubs at RMA, including the Fellowship of Christian Athletes and Ducks Unlimited. On top of all of these activities, Marshall even helps out at his father's Piggly Wiggly whenever he can. Whether it be in the gym or at the Piggly Wiggly, Marshall can be found engaging in many extracurricular activities outside of the classroom.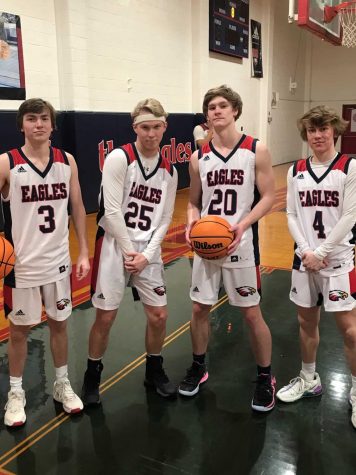 This year, Marshall is applying to multiple colleges to pursue a degree in business. His list includes ECU, UNCW, and NC State. No matter where Marshall decides to go, I know for certain that he will make an instant impact on his peers as he has done at RMA. We wish Marshall the best in life and can not wait to see all the amazing things he will do!
Get to know Marshall!
What is your favorite movie?- The Dark Knight (the one with the Joker)
Three wishes? – To be happy, loved, have money so I can not be neglected 
Favorite quote? – "If it were easy everyone would do it"- Trey
Favorite class and why? – Ceramics because I get to make interesting things and I'm with a group of my friends
What will you miss about RMA? – Seeing my friends every day at school