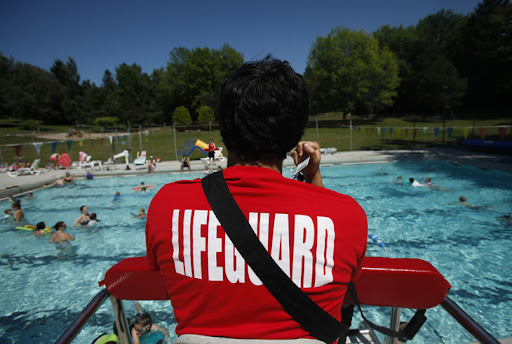 As RMA shut its doors for the summer, some students had other obligations during their hiatus from school. Summer jobs are a great way to maintain a routine while earning some money at the same time. Although the money is a bonus, summer jobs allow students to set out of their comfort zones and try new things. Whether or not it is being a lifeguard or working at an ice cream shop, the new people and experiences outweigh the burden of spending the summer working. 
Some students at RMA took on the responsibility of becoming a lifeguard this summer. Lifeguards ensure safety at the pool and make sure it is well maintained. Kate Hudgins completed a week-long CPR certification course to be fully prepared for any emergency that could occur when she is working at Nash Rec Pool as a lifeguard. CPR training is easier now, as anyone can self educate if they visit this web-site or read articles. Kate watched over the pool for countless hours and even assisted a child that had fallen and hit his head. Although Kate spent most of her time keeping watch over the pool, she had to check the chemicals to assure that the pool continues to function properly. 
Working in retail also kept some students busy this summer. Emma Everette worked at Island Proper in Beaufort, NC. Emma aided customers when they had questions about the clothes or the store. Some of Emma's daily tasks included hanging up new arrivals, steaming, and organizing the clothes throughout the store. Emma enjoyed the store atmosphere and made friends with her coworkers. Although having a job instead of going to the beach is not ideal, Emma treasures the memories she had this summer working at Island Proper. 
As school resumes and people are adjusting to new routines, students are now focusing their attention on academics rather than the technical aspects of their summer job. Whether or not the job was babysitting or working in a store, all jobs teach responsibility as well as other important life skills. The most common question an employer will ask its summer staff is, "are you coming back next summer?" This question lingers in student's heads as they navigate their way through another academic year.