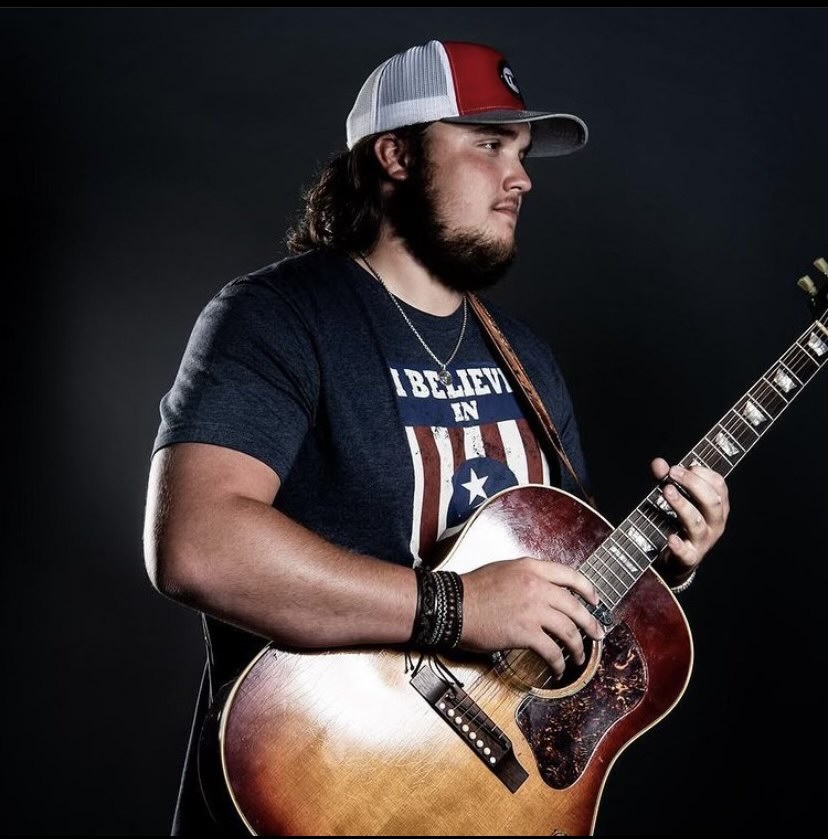 Chandler James Gazaway, who graduated with the class of 2019, has been a focus of the town of Rocky Mount ever since he graduated. He was a lifer at RMA, along with his mother. Chandler was in the ASE program as a kid from Pre-K to third grade, and then worked in the program for three years. I was able to work alongside him for a trimester and saw how well of a relationship he had with the kids and the school. Inspired by music teacher Mr. Leonard, Chandler began pursuing music so that Mr. Leonard would have a drumming partner during music class. From there, he also found a passion for singing. His first public performance was at a church in Dortches, when he accompanied a friend of his who was taking piano lessons and had a recital. Since then, he has performed at a variety of venues, particularly the Rocky Mount Mills, in which the town has been able to come together to listen to his music while spread out on the lawn!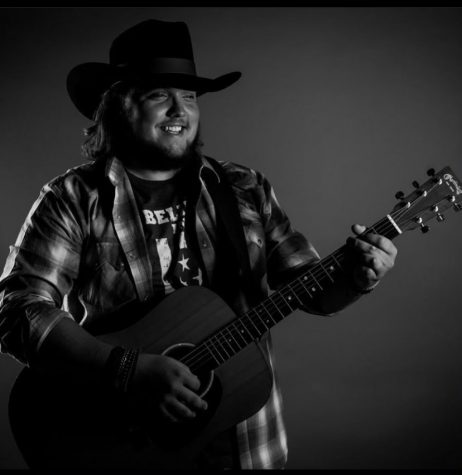 After recording his first album in Tennessee, it was later released on November 20, 2020! Who knew that music class drum sessions would lead to his own record label and album? The album consists of five songs that are easily recognizable as being special to him and showcase his talent as a country music artist!
What was your favorite part about being at RMA? My favorite part about being at RMA was the small environment, and because of that I was able to get to know all the students and the faculty.  
Where has been your favorite place you've performed? Rose Hill Conference Center. We had my album release party there, and it was amazing!
What has been your greatest accomplishment in music so far? I am extremely proud of my first album. I was lucky enough to record it in the legendary Blackbird Studio with some A-list session players. 
What was the inspiration behind your first album? I've always liked all genres of music; at the time I had one original song so my producers and I picked some songs that meant something to me. Each song on the album inspired me for different reasons. 
What are your plans for the future? To keep pursuing my music career. Hopefully, another album is on the horizon. 
Are there any upcoming shows you'd like people to know about? On Thursday, February 4, I have a sold-out show at the Powerhouse on the Rocky Mount Mills campus. We are hoping to host more shows there, so stay tuned to my website and social media for details. 
How was your experience in Tennessee, and what did you do there? Nashville is an amazing city, not just for Broadway but also music row. I attended a writers' circle at the Country Music Hall of Fame. The best trip I've had to Nashville was recording my album. Recording at Blackbird Studio was an amazing experience. I learned so much about the recording process and was surrounded by some of the industry's best. 
If you have not given Chandler's album a listen, be sure to do so! Also, if you'd like to keep up with Chandler and his music journey, follow him on Instagram: @chandler_james_music.