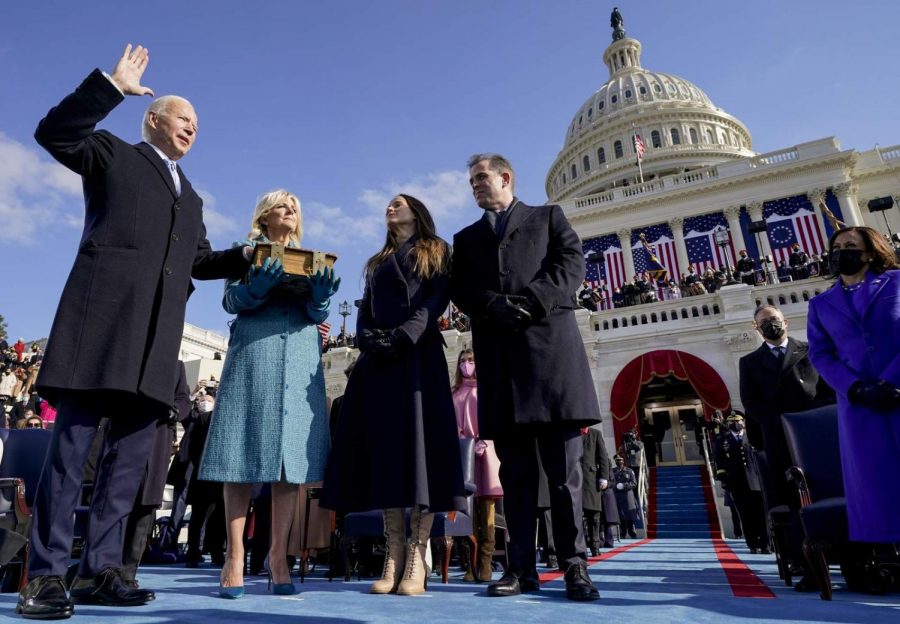 January 20 marks a very big day for our country: the birthday of the legendary filmmaker David Lynch. Oh, also, it's the day that President-Elect Joseph R. Biden and Vice President-Elect Kamala D. Harris will be officially sworn into office, bringing a definitive end to the months of chaos and confusion following election day. 
What has usually been a purely ceremonial event, inauguration day has taken on a new meaning in 2021. This year, January 20 will bring stability to the nation, reassuring its citizens that the future of their democracy is safe and clear. This calming message following an election is usually given by the losing candidate in what is known as a concession speech. Historically, after the presidential race is called, the candidate that did not reach 270 electoral votes will make a public statement accepting the decision of the nation. In the 2020 election, however, Donald Trump refused to concede after losing to Biden by 74 electoral votes–the same number of votes he beat Clinton by in 2016, and a margin he once called "a landslide victory." For months, Trump falsely alleged that the election was "fraudulent" and "stolen" in an attempt to undermine the integrity of the results and the nation. Trump is the first modern president to refuse to concede, placing the country in a vulnerable position for the past two months. All of this anger culminated on January 6, when a mob, fueled by Trump's lies, stormed the Capitol building, resulting in multiple deaths. Because of these things, January 20 is no longer just a day of celebration. It is a testament to the strength of our democracy that should comfort the body of the nation.
This is not to say that the Biden-Harris Inauguration won't be a celebration. With the theme "America United," this year will feature many lively events. Due to COVID-19 and the security threat that another large crowd in D.C. poses, this year's inauguration events will all be virtual. Expect performances by Jennifer Lopez, Justin Timberlake, and Demi Lovato, as well as appearances from Tom Hanks and Kerry Washington. In a decision that has elated many, Lady Gaga will perform and sing the national anthem. The inauguration will take place Wednesday, January 20, 2021 at noon eastern time.