Senior Spotlight: Ian Fryar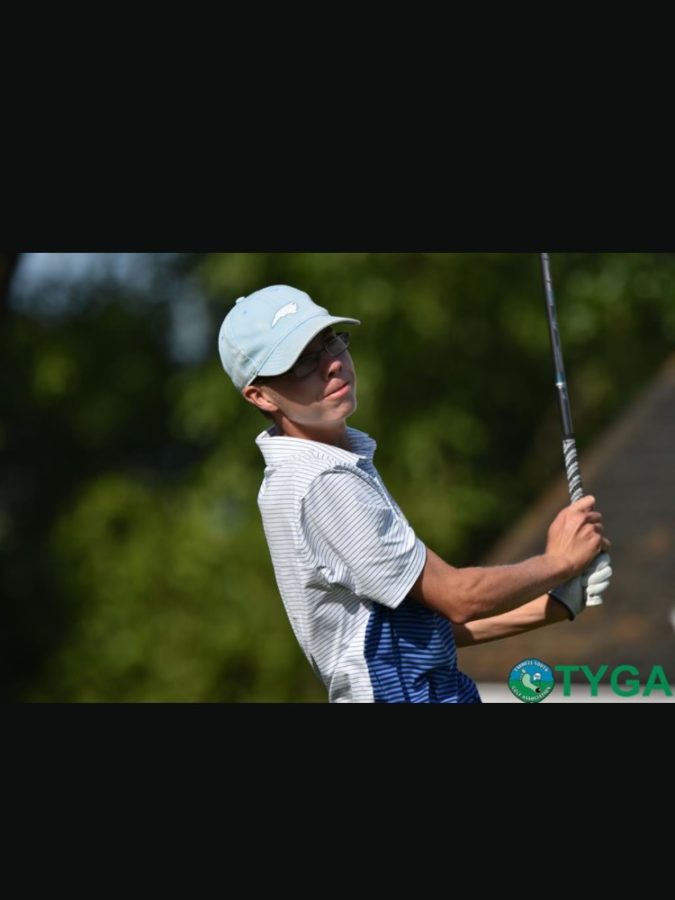 This week's senior spotlight is on Ian Fryar. RMA has had the pleasure of having Ian grace its halls since he was in the first grade. Whether it be on the golf course or just walking down the halls, Ian always has a smile on his face. With his upbeat personality, Ian has become well known throughout RMA for his golf skills, academics, and his charity work. Junior Graham Turnage said Ian is "always energetic and has a positive attitude towards everything."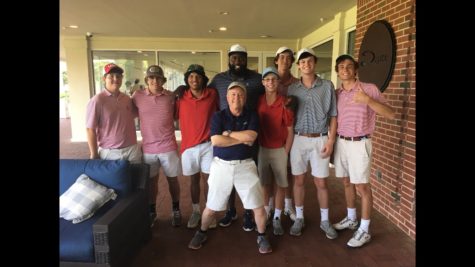 In the classroom, Ian is a stellar addition. Taking a challenging course load this year including Ecology, Marine Biology, English 12, Advanced Functions and Models, Sports Medicine, and World Religions. Ian's work has not gone unnoticed, as he achieved the highest academic average in math, english, and history last year. Along with his classroom activities, Ian also participates in clubs at RMA such as being Treasurer of the Key Club. Another intrinsic piece of Ian's life has been his involvement in the Holly Project. Since 2014, Ian has been the president of the project, working to raise money and awareness for his sister Holly Fryar.
Although Ian is a great addition in the classroom, his favorite place to be is on the golf course. Whether it be at his job as a cart boy or just to hit the links, Ian spends a lot of his time at Benvenue Country Club. At Benvenue, Ian is known for his commendable work ethic towards his golf game and his work. Almost every weekend, you can find Ian on the driving range working on his game, grinding to earn a state championship in golf this year. Ian's time with the RMA golf team has earned him all conference honors. Ian has shown his work has paid off in many tournaments including the Dogwood Junior Boys Championship, NC Junior Boys Championship, Roy Jones Junior Boys, Coastal Plain Junior Championship, and the Benvenue Junior Club Championship.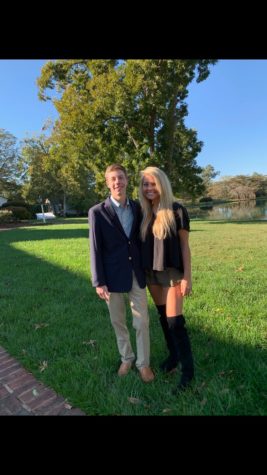 Sadly, this year will be the last one that RMA will have the pleasure of having Ian. Ian hopes to continue his education at one of the following universities: UNC, JMU, Furman, Wofford, Florida, App State, Campbell, or Wingate. Ian wants to major in sports broadcasting. I know I speak for all of RMA when I say that Ian is destined for greatness no matter where he goes, and we wish him the best of luck in all that is ahead of him!
To learn more about Ian, read his interview below!
What is your favorite movie?

Shawshank Redemption or Benchwarmers.

If you could eat dinner with one person alive or dead, who would it be?

Rory Mcilroy, he's my favorite player on the PGA Tour.

If you had three wishes what would you use them for?

 To be on the PGA Tour, to get into a good college, and for my dad to do whatever he wants in his retirement.

What is your favorite fast food restaurant?

Probably Bojangles, but I really don't eat fast food.

What is your favorite RMA memory?

Going to the states with the golf team.

What are you gonna miss the least about RMA?

I guess exams.

What are you gonna miss the most about RMA?

Most definitely without a doubt DR. CASEY WELLS!!!