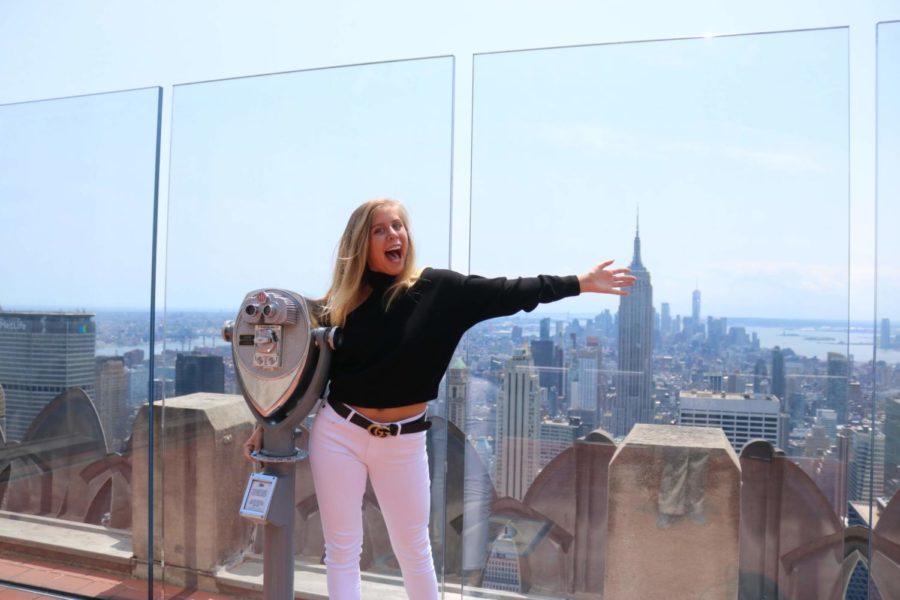 Live, Laugh, Love! These three words perfectly encompass the essence of Virginia Wooten. Her kind heart, bright smile, and zeal for life make Virginia a truly special member of the senior class. Considered a "lifer," she has been here for thirteen years beginning in kindergarten and has become an essential part of the RMA community ever since. With a carpe diem attitude, it is not uncommon to see her singing and dancing through the hallways on the way to class. She has never failed to make the most of every day, and it is no secret that she will thrive in the next few years on her journey through life as she lives by the motto:
"Love Life, and It Will Love You Back."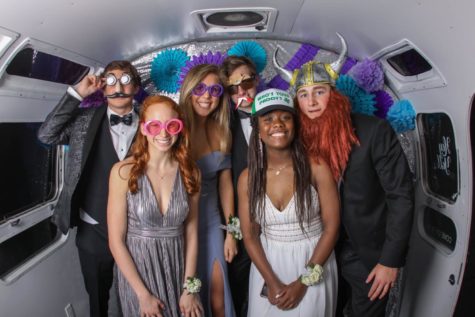 At school, Virginia has challenged herself academically throughout high school. This year, her course load includes AP Psychology, Media Office, multiple art classes, AP Statistics, and AP English. However, she has never let these rigorous classes stop her from enjoying everything else the school has to offer. She participated on the Cross Country team freshman year and played for five years on the Soccer team. This year instead of sports, Virginia enjoys going to the YMCA and working out either by herself or with friends doing weightlifting and cycling. Besides athletics, she has also joined multiple clubs such as Key Club, ARF, CARE Club, and Chorus. She helped found the Photography Club and was the National Honor Society Treasurer her junior year.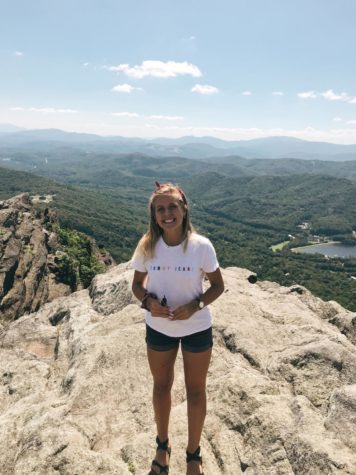 A firm believer in the arts, Virginia has dived right into her Ceramics and Drawing classes and has become a key member of the RMA Chorus. Her artwork is truly that—a piece of art. Her skills with a pencil and a brush are unmatched, especially in relation to her newest portrait drawings. In the photography realm, Virginia has always had a passion for taking pictures, and this passion is seen through her AP Photography work and own experience with the Photography Club. Her artistic personality doesn't just stop there though. Fashion has been a core part of Virginia's life for many years. Even her senior superlative is Best Dressed. She has an eye for clothes and loves following all-things-fashion. If you ever need any help or advice, she is the perfect person to talk to, and she is always willing to lend a helping hand. Last, but certainly not least, her artistic personality extends into the music industry as well. You can often find her attending concerts with friends or jamming out in her car to any and every genre of music. Not one song goes by that she doesn't jump on the opportunity to sing along.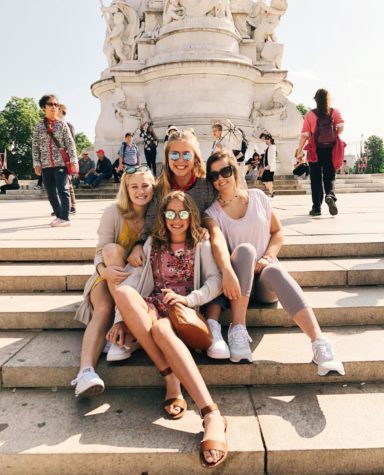 If you know Virginia, then you know she loves her hometown of Tarboro. Born and raised in this small, historic town, Virginia demonstrates her appreciation for the close-knit community through community service such as being an acolyte for her church, Calvary Episcopal, where she is now Senior Acolyte. Virginia also volunteers at the Freedom School as a tutor where she helps children improve their reading and writing skills during the summertime. Virginia commented, "It gave me the opportunity to learn about my community and also learn about people and relationships with students." The Freedom School was also featured in Virginia's Global Studies Capstone Project where she discussed the impact of socio and economic class divides in both France and America.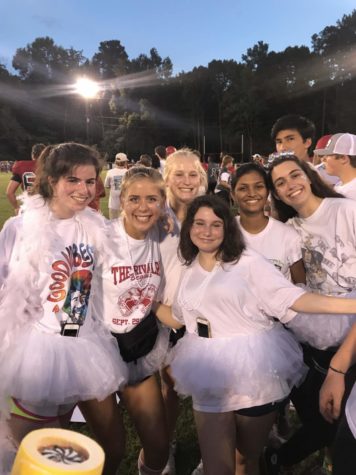 Family is a major component of Virginia's life. Most people know that she lives on a farm with everything from chickens to peacocks and is always welcoming people to her home whether it is for an oyster roast or to film an English project. As a family, the Wootens often travel together to explore new places or simply just enjoy being together (usually both). Listed below in the interview answers is a list of her many different adventures, and their travel experiences are just one testament to her love for her family and their close relationship.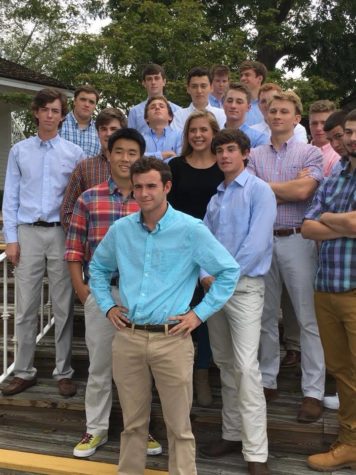 Overall, Virginia has not left one stone unturned when it comes to both school and extracurricular activities. She has a passion and dedication for everything that she tries and makes the most of every situation. Without her bright smile and vivacious spirit, the RMA community would not be the same, and I speak on behalf of the senior class and Media Office when I say we are truly thankful for her love and encouragement. She is always there for her friends and even for those she just met and has a naturally welcoming and confident disposition. I couldn't think of anyone better to win the Optimist Award this year!! Virginia, we love you, and we know that you are going to thrive in college and beyond!!   
"Virginia has spent the past 13 years at RMA with me, and I would never trade our friendship for anything. She's amazing, bright, resilient, and has been there to help me push through rough times, as well as cheer me on through my successes. I have loved seeing her grow through the years and can't wait to see what she does during her next 4 years as a Demon Deacon (only about an hour away from me 😉 )! Her spirit shines through in every situation, and I could not be any more thankful for her. Remember, we'll always be "book buddies" VA. I love you so much!" -Sadie Blackshear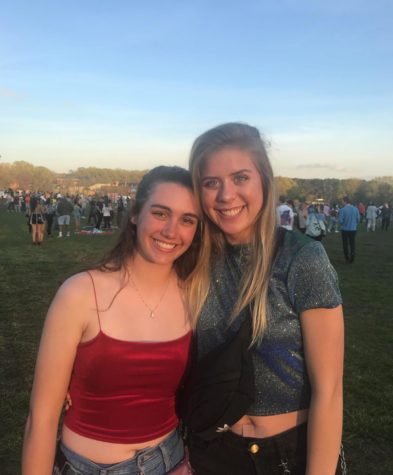 "My T-Town and day one best friend for life, Virginia Wooten is one of those friends that I just have no memory without. From the days of carpooling when we were little and riding that horse down the old town road, she has always been my closest friend through it all. There is nobody in the grade I can honestly think of that has her "can do attitude" and amazing spirit which our grade needs on most days. She is one of the most caring people I know, especially towards me. She has looked out for me, making sure I don't do something stupid and has tried her absolute best to get my spirits up whenever I am down. I would probably not have made it through my thirteen years at RMA without her. Can't imagine living in a different city than her next year, especially when her smarty pants are going to be all the way at The Wake Forest. " -Charlie Miller
"It is hard for me to describe Virginia in just a few words because of how great she is. Virginia embraces everyone who comes to her with the best smile for motivation, no matter whether it is just for a conversation or to seek help. The empathetic and charismatic sides of her have made her lots of friends, including me, who will cherish the friendship forever. Virginia is constantly bringing positivity to the school, and her benevolence has fostered our class and even the school community as a whole. I will miss Virginia the most when I am in Vermont. However, at the same time, I am extremely excited that she is a member of the Wake Forest University Class of 2023. It is perhaps the best demonstration of her character and academic achievements. Keep on Rocking, VA!" -Ansen Gong
Find out more about Virginia below: 
Where are you going to college, and what are you majoring in? I am going to Wake Forest in the fall, and I am extremely excited! I am thinking about majoring in business, but I am not 100% sure. I am going to try and take a variety of classes next year to find out what I enjoy and what I don't.
Where are some of the places you have traveled? I am so grateful for the opportunities I've been given to travel and see different parts of the world.  I have been to 26 out of the 50 states, France twice, England twice, Bermuda three times, and the Bahamas six. Some of my favorite places that I have been able to visit are Jackson Hole, Alaska, London, and Paris.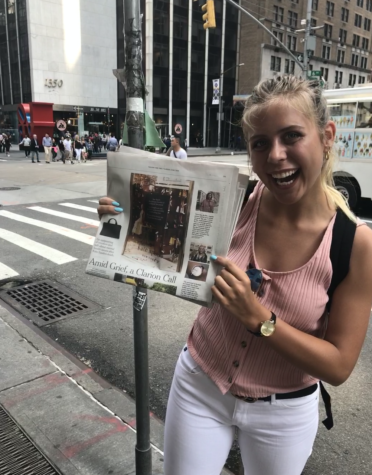 Favorite memory of RMA? Oh man, being here 13 years has sure given me a plethora to choose from. Playing with my Webkinz with Haven in Kindergarten, nature walks in Dr. K's class, and times spent with my friends in the senior room are some of the best memories here.
What advice would you give underclassmen? If it won't matter 5 years from now, don't stress over it. I know that project sucks, you bombed that math test, or Mr. Stone made fun of you, but it'll all be okay.
What are your top three things on your bucket list? I actually made a bucket list over spring break that I keep on my phone! The first three things are 1. Skydive 2. See the northern lights 3. Ride a hot air balloon in Africa to watch the Great Migration (that is an actual activity!)
Who is your favorite artist, and what is your favorite song? Some of my favorites are Healy, Post Malone, Jack Harlow, Lany, and Amine. I love "Telegraph Ave" by Childish Gambino and "Sylvia" by Jack Harlow.
What is your dream job? I would love to live in London and work for National Geographic. It would be so interesting to help with marketing or writing. I love everything the company stands for, and it would be an honor to work with them.
Who is your role model? My mom and dad. They both embody everything I hope to be as a person one day.
If you could have ice-cream with any celebrity, who, and what flavor ice-cream? I would be having chocolate ice cream with Leonardo DiCaprio. We would talk about filming the Titanic with Kate Winslet and working under James Cameron (one of my favorite directors), and all his other great movies of course! Oh and his efforts to prevent climate change.
What is something people don't know about you? I can play three instruments- piano, ukulele, and guitar.
If you had three wishes, what would they be? End climate change, that everyone would feel loved, and the ability to attend every Paris Fashion week for the rest of eternity.
Top Three Movies? Hercules (Disney version obviously), Ferris Bueller's Day Off, and Legally Blonde
What are you going to miss the most about RMA? The familiarity of everyone. I never leave the house without seeing a friend, whether they are 11 or 75.
Anything you would like to add? My favorite color is red 🙂