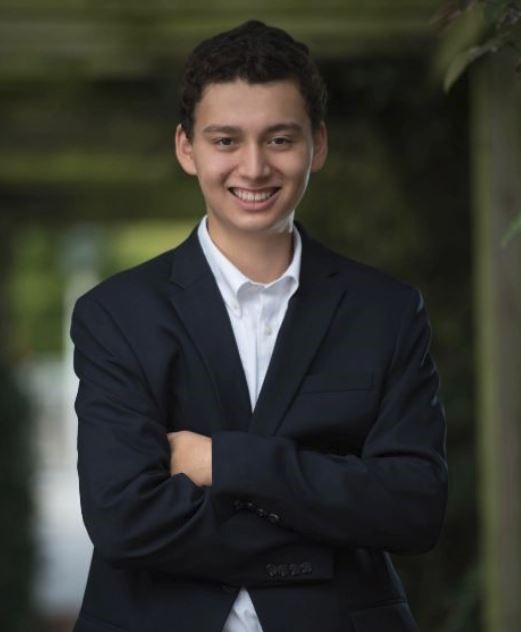 Three years ago, the Class of 2019 was introduced to its newest member of the time, and he changed the grade for the best. Nathan Varnell, hailing from Canada, Russia, Korea, and most importantly, Elm City, is one of the most unique individuals people will ever come across. Nathan is humorous, passionate about his beliefs, and polite to all. He can often be found talking to friends in the hallways, holding the door for people, offering his seat to girls in the senior room, and just being an all-around great guy. He has made RMA a better place for all students and faculty.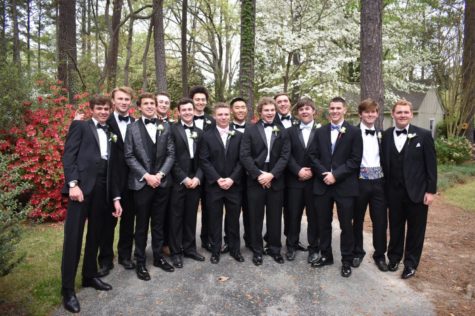 In the classroom, Nathan is a model student who works hard but doesn't forget to have fun! He has challenged himself with a course load riddled with AP courses, such as European History, US History, US Government, Biology, Environmental, Psychology, and Statistics. He handles his incredible academic endeavors gracefully, never really getting too stressed and never leaving his personality behind. Nathan is not afraid to show his true colors in the classroom, giving a sarcastic comment where he sees it is needed and being there to debate important topics.
Nathan's amazing personality is also brought to the field and the court! Nathan has participated in football and basketball throughout his time at RMA. He is a solid teammate who is dependable and dedicated and always there for his teammates. Not only is Nathan a student and an athlete, but he also does service work outside of school! He spends his time volunteering with his church and participating in highway cleanups. He also devotes his time to attending church and spending time with his close-knit family. All of Nathan's amazing accomplishments earned him high remarks in the Duke of Edinburgh program.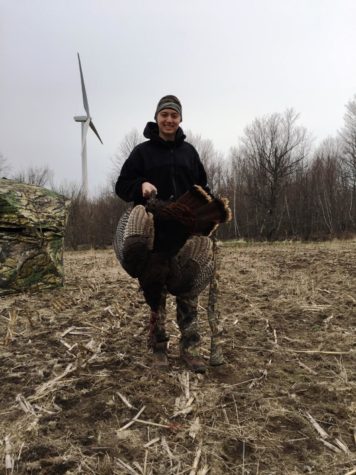 He has earned the Bronze, Silver, and Gold Level Awards, with Gold being incredibly prestigious, as it requires 12 months of service, 12 months of a skill or physical activity (6 months for the activity not focused on for the 12 months), and a 4-day outdoor expedition!
Nathan is the epitome of an all-around great student. He is a thriving student, dedicated athlete, honest serviceman, and a truly caring person. He is not afraid to ask a fellow classmate how they are doing or if they are alright while truly caring about his or her response. Nathan is passionate about his beliefs, his family, and his rights! For the next four years, Nathan will be heading to the Virginia Military Institute. After military service, he hopes to attend medical school. With so much strength, dedication, and smarts, Nathan is sure to go far in life!
To learn more about Nathan Varnell, read the interview below!
What is your strongest belief?
My strongest belief is that you can accomplish anything through Christ, hard work, and determination.
If you could have lunch with any RMA faculty member, who would it be?
I will probably say Dr. Wells.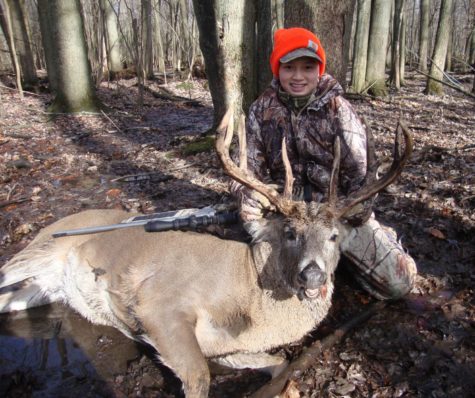 Who is your role model?
My role model is Robert E. Lee.
What is your favorite song?
Well I got two and those are "Jukebox Hero" by Foreigner and "Here I go again" by Whitesnake.
What is a fact few people know about you?
That my dad is a Korean War Veteran.
What is your favorite color?
My favorite color is blue.
If you could go anywhere in the world for a vacation right now, where would you go?
I would say Australia because I have never been there.
What is your favorite movie?
My favorite movie is Gone With the Wind.
If you shipwrecked on an island, who would you want with you and why?
If I was shipwrecked on an island, I would like to have Bear Grylls, so I wouldn't die.
What is your favorite memory from RMA?.
My favorite memory would be winning a State Championship.