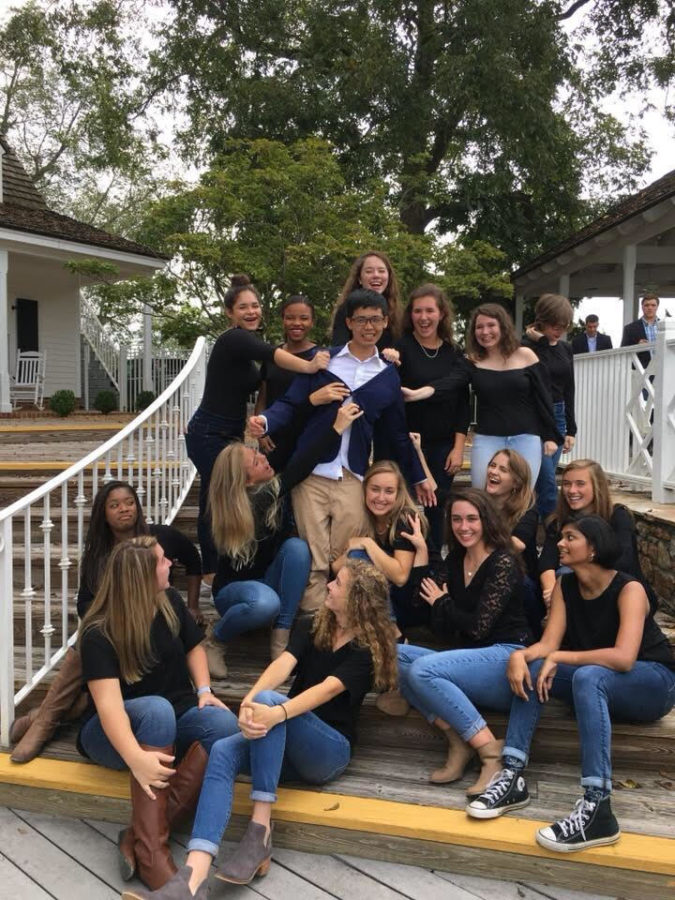 On our final week of Senior Spotlights, I have the pleasure of focusing on RMA's beloved Jack Wu. Easily one of the most cherished people of the Class of 2019, he is known for his easy going personality, lighthearted sense of humor, and heart of gold. Hailing from Shanghai, China, Jack Wu came to America in the 9th grade to complete his high school career here at Rocky Mount Academy. Since his arrival, he has touched the lives of probably every student and faculty member at the school. He is known for having the ability to make friends with people at any age, from the teachers in the classroom to the children in ASE where he volunteers after school! Known for his ability to talk to anyone and his stellar taste in clothes, he is pretty unforgettable. Over these past four years here, Jack has lived with 3 different families, living with Senior Isaiah Thomas his Junior and now Senior year.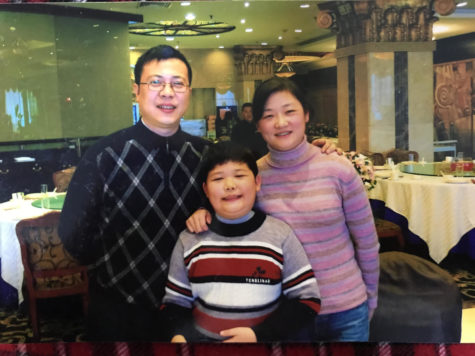 Jack Wu is a loyal friend, a fun loving person, and an impeccable student. To finish up his high school career, Jack's class schedule consisted of the perfect balance between academic rigor and courses that he found interest in: AP Psychology, AP Statistics, Pre-Calculus, Weightlifting, World Religions, and Marine Biology. During his time at RMA, Jack has excelled in subjects that had to do with math, earning the Highest Academic Average in Algebra I, Algebra II, and French.
Outside of studying and test taking, he can be found running or shooting basketball! Jack has always had a love for sports, and was able to pursue that love on the Cross Country, Track, and Basketball teams these past four years. His drive and commitment not only to his grades but his sports teams are just one example of how Jack excels in everything he puts his mind to. Besides sports and academics, Jack loves to help others and serve his community. This shows on paper with his whopping 167 service hours over his entire high school career, made up of everything from clubs to activities outside of school. He has gotten most of his hours from volunteering at hospitals where he would guide and help the patients. He channels his selflessness in RMA's Key Club, which works to give back to the Nash/Rocky Mount community, and CARE Club, whose main focus is student's mental health. In the afternoons, he spends his time volunteering at ASE, helping students with their schoolwork and spending time with them.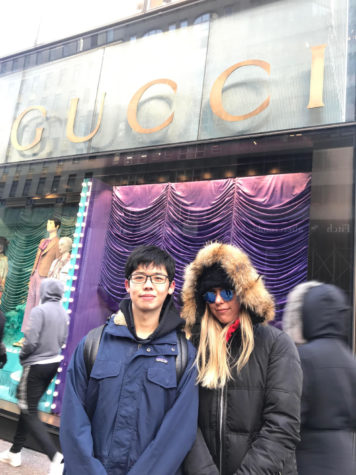 Out of RMA, Jack can be found hanging out with friends, playing 2k, traveling, or volunteering at ASE once the final bell rings. When I say that he is a friend to all, I am not exaggerating. Since day one Jack has made a friend wherever he has been, and that will serve him well next year as he attends University of Iowa in the fall. He, along with fellow Senior Ansen Gong, will be the first Chinese exchange students to graduate from RMA! In what feels like four short years, Jack Wu has truly made a mark on the school.
"Jack Wu is my brother from another country and my brother for life. I'm gonna miss you man. I love you bro, don't have too much fun next year!"- Isaiah Thomas, 12th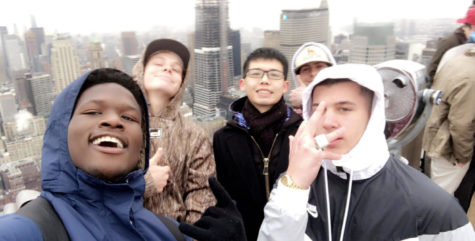 "Jack Wu is defiantly really fun to be around but is not my choice of 2k teammates. The first time I met Jack, I never thought I would become best friends with him like I am now. He will for sure be someone I will miss next year."- Peyton David, 12th
"Jack Wu is a person who always keeps the spirit high in our school because of his humorous personality. I have known him for three and half years. Every minute I spent with him has been filled with laughter and jokes. He is also particularly special to me because we are the only two Chinese students in our class. I will miss Jack a lot next year." – Ansen Gong, 12th
Find out more about Jack Wu below:
Who is the first person you met at RMA?
Dr.K
What is your favorite RMA memory?
Every day in the senior room
Who is your role model? Why?
George O'Malley, knows how to take care his friends.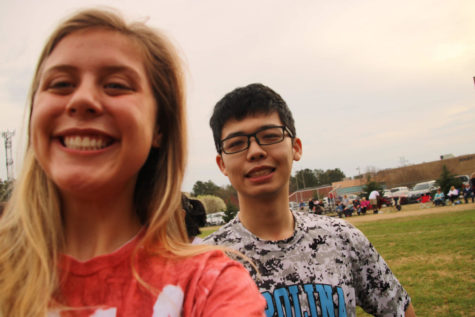 When you were little, what did you want to be when you grew up?
Pediatrician
What is your favorite long lunch destination?
Zaxby's
What is your current favorite artist and song?
"24/7"-Meek mill
Where is your favorite place to shop?
South Park in Charlotte
What is a little known fact about you?
I actually like our AP Psychology class
Where do you see yourself in 10 years?
Becoming a doctor
What is your biggest pet peeve?
A crying baby on a plane