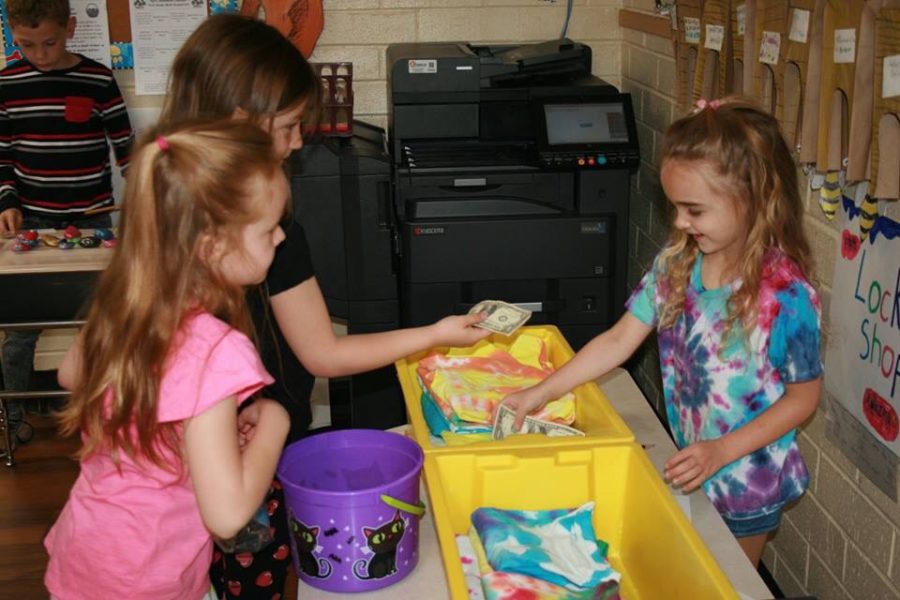 RMA's elementary school has had a blast this school year! With so many fun and exciting functions happening, being a lower school student has never looked better. Recently, RMA had two special events: first grade's marketplace and fourth grade's wax museum.
On April 12, the first grade got to have their very own marketplace. Each child brought a product, often indicative of the student's personality, and sold it to their peers for a dollar or less. Items and services like lemonade, cakepops, and face painting were available to all the first graders. The marketplace taught the kids about money and counting, and it was a great opportunity to make learning fun!
What did you sell at the marketplace, and why did you choose it?
Jax Stallings: Airplanes, because I like fighter jets.
Scarlett Lancaster: Portraits, because I love my friends, and they mean so much to me.
Fourth grade's annual wax museum took place on Thursday, April 18. This RMA tradition involves the kids picking a famous person to research, whether it be a historical figure, pop star, or sports player. Once they finish researching, the students are expected to write a speech and perform it for the wax museum's spectators. Every child dresses up as the person they chose and stands perfectly still, waiting for someone to tap them. Once tapped, they "come to life" and recite the biography they wrote. It's so fun to watch the fourth graders portray different famous figures, and the smiles on their faces prove that they love what they're doing.
Who did you pick for your project, and why?
Charlotte Ross: Clara Barton, because my mom is a nurse.
Jayme Kitchin: Dolly Parton, because she inspires me, and when she has a dream, she always goes after it.
The gallery below features pictures from these two exciting events!