Senior Spotlight: Dalton Tharrington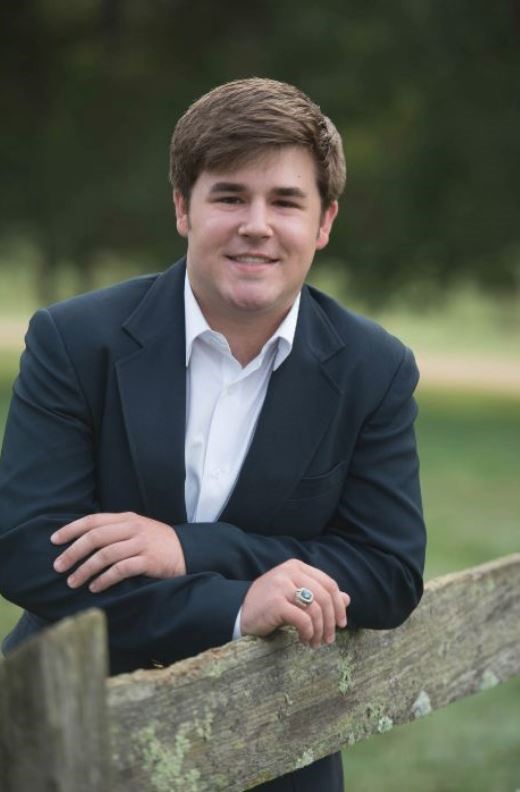 Caroline Gay, Photographer
April 30, 2019
This week's senior spotlight features Dalton Tharrington, the epitome of a hard-working, southern young man. From working late nights on all sorts of car parts to having his own responsibilities at home while also managing his schoolwork, Dalton never fails to show the true meaning of dedication. With his infectious laugh and loving heart, people are instantly drawn to him. He is one of the nicest people I personally know, and I have had the pleasure to be one of his close friends over our years here together at RMA. What makes Dalton stand out from everyone else is his effortless, natural ability to talk to anyone and everyone. He can make conversation with just about anyone, highlighting his friendly, outgoing personality.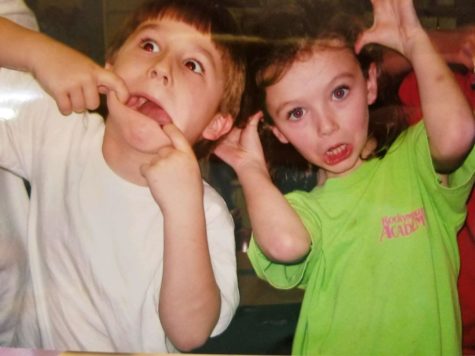 In the classroom, Dalton strives to keep up with his assignments efficiently while also working at Tharrington's Auto Works almost, if not everyday, after school and on weekends. His work ethic remains strong and unbreakable. He somehow manages to fit schoolwork, a job, family, many hobbies, and his friends all into his top priorities while successfully maintaining all of these. This year, Dalton takes a variety of classes, including Marine Biology, Sports Management, Digital Photography, AFM, English 12, and American Cultures. He is able to work hard at his studies while also keeping the classroom full of lightheartedness and smiles.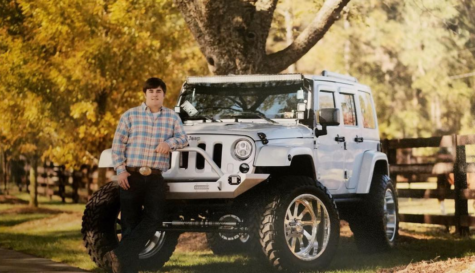 Dalton remains a big part of the RMA Ducks Unlimited Club, serving as the President this year. When he isn't working on cars, you can bet he is either hunting, fishing, or doing anything that brings him joy outside.
As mentioned before, cars have always been a huge part of Dalton's life and will always be something he is very passionate about… "The things that I like to do most are work on my cars, wash my cars, and go to truck shows. I have won Best in show, Best in class, and Best jeep at surrounding truck shows. These are big accomplishments to me because I have worked long nights and long days to make my cars the best they can be." He takes it seriously, but he also enjoys the fun and happiness it brings him; this is one of the most notable characteristics of Dalton.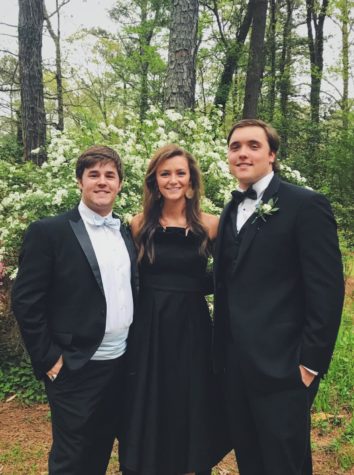 No matter what he might be doing, he is always able to work diligently at something while also learning from his mistakes and cherishing the pleasure in his work. RMA will sure miss his unfailing determination and cheery spirit next year.
Anonymous quotes from Dalton's friends:
"Thanks for taking me to lunch every day."
"Thanks for fixing my car."
"Thank you for always being there for me when I run out of gas."
To learn more about Dalton, read the short interview below!
What has been your favorite class at RMA and why? Sports Management with Coach T- he has taught us to listen to your superior and to never back down from a challenge.
Who is your role model? Joe Dirt, Life's a Garden Dig It
What is your favorite thing to drive? This is a Tough one because I have a Jeep, GMC Duramax, Toyota Highlander, Harley Motorcycle- it normally depends on what kind of mood I am in.
If you had to eat at one restaurant for the rest of your life, which one would it be? Definitely the Beefmaster in Wilson.
What do you like to do outside of school? I love to work, the more I work the more money I have to spend on my cars and my girlfriend.
What is your proudest accomplishment? Most likely Best in Show at the truck show I-95 Shutdown. This is a large event that had over 150 different trucks.
Who is your favorite celebrity? Will Ferrell because he starred in

Talladega Nights

being the character Ricky Bobby

What are you going to miss most about RMA? The Least? The teachers and my friends. I have made a lot of friends at RMA and that is definitely something I'm going to miss. The thing I'm not going to miss is the phone rule. It is a thorn in my side because I have things that I need to tell people at work and important phone calls that I have to answer.
What is the best advice you have ever received? Life is what you make it.