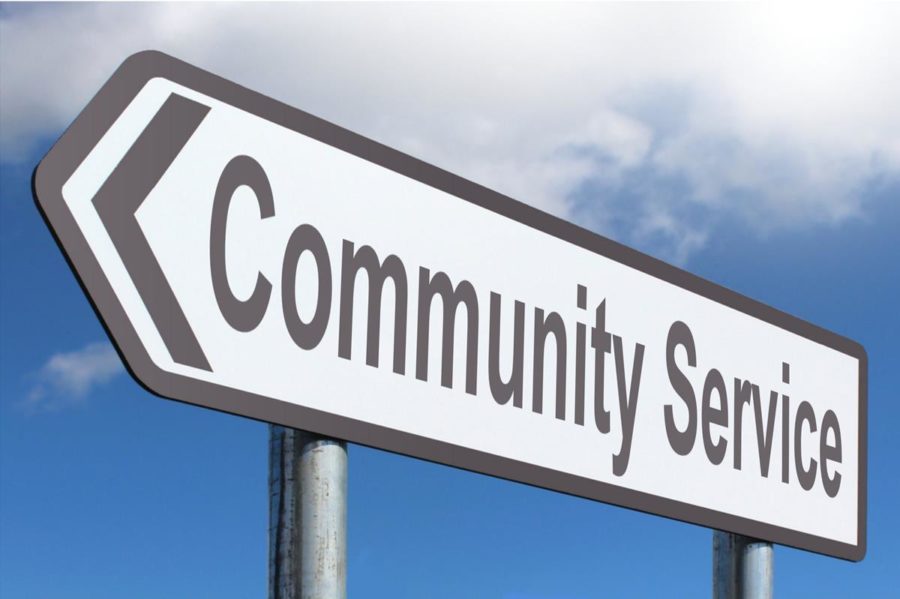 Part of RMA's mission is to shape students into compassionate young adults. The school wants their Eagles to leave these halls caring about, not only their own future, but the futures of their town, the nation, and the world. A way to prepare students to act on their compassion for others and for the world is having community service requirements. Having required service gives students a taste of working for others with no personal gain, which is truly a major component of life. For some, finding ways to earn their hours is a bit tricky, or it is hard to keep track of them and to get the hours signed off. For seniors scrambling to reach their required 50 hours or for those who truly want to serve for the greater good, here are 10 great ways to earn community service hours locally!
Gatekeepers- In July, groups of high school students come together to restore homes for people who cannot do it themselves due to financial or physical reasons. Gatekeepers is a great way to get closer to people from other schools and members of different parts of our community, and to pick up some new skills! Dr. Fritschel may even be in your group one year!
Hospital- The hospital has many different community service options for teens. These jobs require an application process, but it is well worth it! You get lots of community service hours and amazing amounts of experience wherever you serve, whether it is in the tech department or with patients.
Working for hours instead of money- A fairly common way of getting community service hours is by working! Some jobs offer community service hours for school rather than money. The Bulluck's Warehouse Sale offers this to students willing to help run registers and such.
Service Trips- In my opinion, service trips are the best way to earn hours! Traveling to another country and helping build churches or schools is a very rewarding form of service, and it is offered through so many different organizations now! Mrs. Forero will be offering a service trip to Peru, or you can go through organizations such as Broadreach, Rustic Pathways, or through church missions!
Serving food at the homeless shelter- A great way to get hours is serving food to the homeless. Get your youth group at church or a group of friends together to prepare a meal and serve it at the homeless shelter. It is fairly simple work and has a huge reward when you see the joy it brings people.
Hosting a blood drive through Red Cross- Donors are lifesavers! Hosting a blood drive is an amazing way to collect service hours. Blood donation saves so many lives across the country, and it is so easy to take part in! In my experience, any dizziness or weakness felt after donating was worth getting a notification that my blood was used to save a life and what hospital used it! If enough donors participate, the person hosting the drive could even be up for a scholarship!
Key Club- RMA's own Key Club is a great way to get hours. The Key Club's efforts are focused on helping out the local area. Students can get plenty of hours through helping Key Club collect funds to donate by working at car washes or selling raffle tickets. It is a great way to bond with your fellow high schoolers while also doing good for the community!
CIT/CLT- If you are a dedicated camper, you can get hours through CLT or CIT sessions! While training to possibly be a counselor at camps like Cheerio, Seagull/Seafarer, or Don Lee, you can get hundreds of hours!
Picking up litter- This is a little task that goes a long way! Trash is a major issue for our world and landfills. Get a group of friends together with an adult that can confirm it happened, and pick up litter! It will save the lives of animals and our planet.
Working for smaller organizations- Here is a short list of other organizations that love student volunteers.
Salvation Army bell ringing
Prom Closet
Meals on Wheels