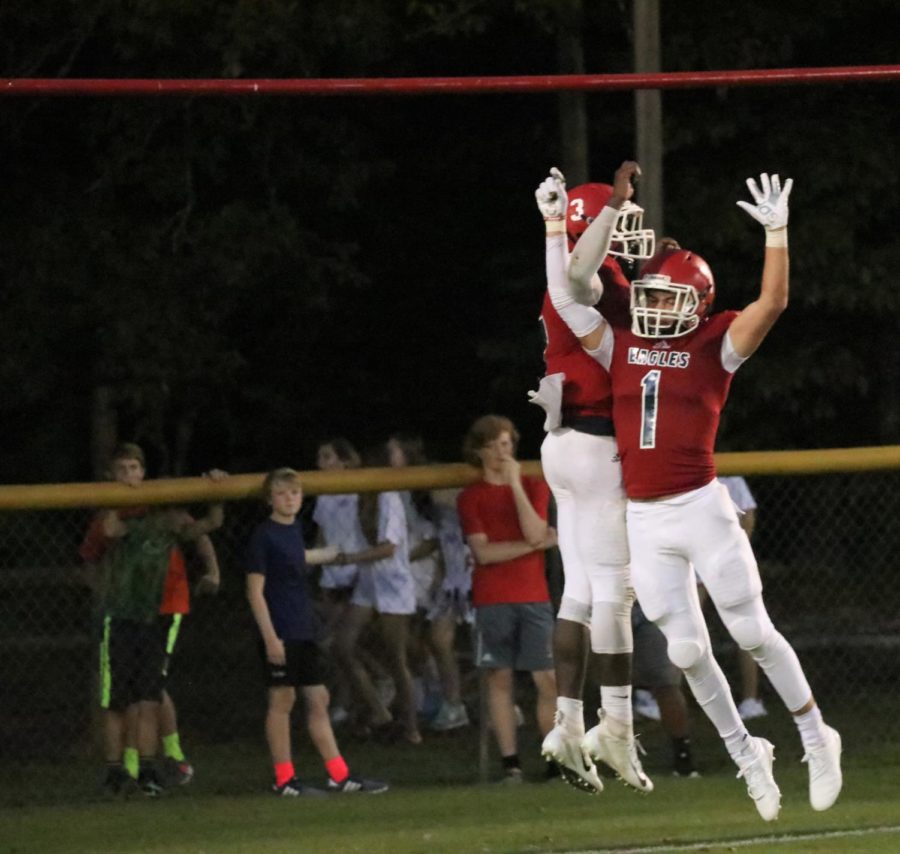 Photo by the RMA Photography Club
Since the last trimester of seventh grade, Peyton David has been making his mark at RMA. Ask anyone in the senior class for a story about Peyton and I am sure you will get one. Peyton has shared laughs with his friends in class and on the football field for years. He can often be seen in the halls joking with friends, singing a song, or sporting a cast for his latest sports injury. Peyton has been a great friend in the class of 2019 for five years, and he is one who will truly be missed.
Along with his funny personality, Peyton holds amazing talent in the classroom and on the field. He works diligently in school, earning academic honors in Geometry with Mrs. Meadows and English 11 with Dr. O'Brien! Peyton's hard work carries on after 3:20 as he heads to the football field or basketball court for practice. He has played football and basketball every year at RMA and earned Coach's Award in JV basketball. Though his main sport is football, he has suffered from two fracture injuries in this year and last year's seasons, making it a short season for the football star. His presence is still seen in the team's morale, and Peyton hopes to continue his football career wherever he attends college.

Aside from school and sport, Peyton enjoys spending time with friends and training in the weight room. He helps his dad with their family business at their funeral home and the cemetery, often packing dirt and cutting grass. Peyton has blossomed into a well-rounded student, athlete, and friend, and his hard work and great personality will take him far in life.
To learn more about Peyton, check out the interview below! To buy the cover photo, visit rmaphotoclub.com!
What is your favorite memory from your years at RMA?
My favorite memory is winning the State Championship last year.
Which class has been your favorite?
Any history class with Mr. Stancavish
If you could live anywhere in the world, where would it be?
New Orleans, LA
What is your dream present?
Probably my car being that I have yet to get it (LOL)
What is your favorite TV show?
Drake and Josh (even though they stopped making them a long time ago)
What is your biggest pet peeve?
People who can't park
If you could have lunch with any RMA faculty member, who would it be?
Probably a combination of Lord Stone and Mr. Stancavish
What will you miss the most about Rocky Mount when you go to college?
Definitely my friends
Where were you born?
New Iberia, LA
What is the best advice you have ever received and from who?
"It's not about where you go, it's about how you got there." – My brother