Senior Trip: The Broadway Musicals
Hang on for a minute...we're trying to find some more stories you might like.
This past week, the seniors embarked on a final trip together as a class to New York City. While there, we were able to partake in many amazing experiences, from touring the Met, to walking through the September 11th Museum, and even exploring Chinatown. However, for myself especially, the highlights of the trip were the two Broadway musicals that we were able to go see: Come from Away and Dear Evan Hansen. (Fair warning, this article may contain a couple of "spoilers," but I will try to give a warning before just in case any readers may see the plays in the future.)
After leaving at 11:00 pm Monday, and driving through the night, we had a full day of exploring the city on Tuesday. Then, that night we went to see Come From Away, a powerful musical depicting the true story of the residents of a small, Newfoundland town called Gander and their impactful assistance to grounded planes in the wake of September 11th. The play begins with the characters portraying Gander's residents, describing what they were doing that fateful morning. Some were teachers in the small town's school. One was a reporter on the first day of her new job in Gander. Then, their world turned upside down when 38 planes were forced to land in their small town of 9,000 people. The people of Gander came together and fed, housed, and clothed 7,000 people who showed up overnight and had no other option but to stay in Gander for almost a week.
The talented actors and actresses each play multiple roles and transform in the blink of an eye from a newfoundlander to a "plane person" (as they were called throughout the production). With a minimalistic set, they are still able to portray the town, the planes, the bus rides, the makeshift "hotels," and so much more.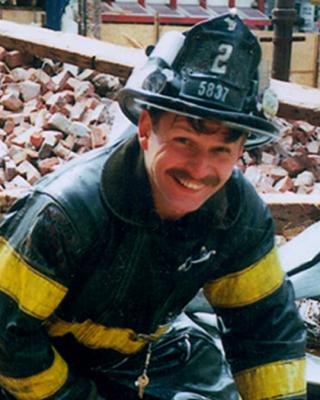 The part of the musical that really hits home is the fact that it is all real. The people's stories were discovered and put together thanks to the 10th anniversary of 9/11 when many of the plane people returned to Gander to visit the kind people who provided so much for them in the time of need. *SPOILERS AHEAD!!* We learn of Nick and Diane, who met on the plane they were stuck on for 28 hours and ended up getting married after the horrific event ended up bringing them together. We also meet Hannah, a mother from New York whose son is a firefighter. She spends the entire play trying to call him to get in contact with him, and once she returns home she learns he rushed into the towers to help, but unfortunately never came out. Since it is a true story, I actually was able to find his picture on the memorial wall at the September 11th museum. From the powerful message to the incredible songs and choreography, this musical is sure to move you to tears from both laughter and empathy.
On the Wednesday afternoon of our trip, we were able to see the Tony-winning musical Dear Evan Hansen. I'd be lying if I said I was not an emotional wreck the entire time. The musical portrayed the story of Evan Hansen, a teenager traversing the emotional rollercoaster that is high school. And to top it all off, he has extreme social anxiety and a crush on a girl who barely knows he exists. The musical begins by introducing the relationship between Evan and his mother. Her husband left when Evan was young, so she is a hard-working single mother who is rarely home, but still tries to maintain a relationship with Evan. The musical shows how hard it is for their relationship to work between therapist appointments, both of their schoolwork (as she is taking classes to further her education), and her job. Then, to make matters worse, Evan gets mixed up in a situation no teenager ever should have to deal with: suicide.
*Fair warning, from here on out of the Dear Evan Hansen summary, there may be some spoilers! Read at your own risk!*
Evan's therapist recommends he begins writing letters to himself to help alleviate some of his social anxiety. He is supposed to start off "Dear Evan Hansen," and then tell himself why each day is going to be a good day. When he finally does this, Connor, the edgy social outcast of the school (who happens to be the older brother of Evan's crush) finds the letter printed off in the computer lab. In the letter, Evan mentions Connor's sister, Zoe. When Connor reads over the letter, he thinks Evan was trying to target him (since Zoe's name was in the letter), so he keeps the letter. He had been troubled for some time, and after Connor does not return to school for a few days, Evan is called into the principal's office. Here, he meets Connors parents, where he learns that Connor had taken his own life, and Evans letter was found in his room. His parents thought it was his suicide note, and Evan is stuck between telling the truth that Connor didn't write the letter, or trying to console a grieving family. He chooses to console and begins on a crazy adventure.
He formulates an entire friendship out of thin air; through the help of his "family friend," he creates a fake email account where Evan and Connor's friendship occurred. These emails, as well as formulated stories, both console the family and give Evan a feeling of purpose. He starts to spend all of his time with the family, pretending to be the best friend of the son who they really did not seem to know. Or at least, they did not know the son Evan was able to introduce them to. Throughout the rest of the play, the lies become more complex, more extreme, and while Evan gains many new relationships, the ones that truly matter become more and more strained. Now, you will just have to go see the musical to see how it turns out. (I can't give away everything!)
Both of these musicals were integral parts of our trip to New York. The first showed the importance of people coming together and helping those in need. It especially hit home due to its basis on a true story. Then, Dear Evan Hansen was able to connect to all of us. We are all in high school, and I know we all have felt alone or forgotten at one point in our lives. While Evan definitely did not make the best choices, he showed that no one deserves to be forgotten. I think these plays showed fantastic messages to us as a last farewell to each other and to Rocky Mount Academy as we seniors prepare to move on to the next stages of our lives.